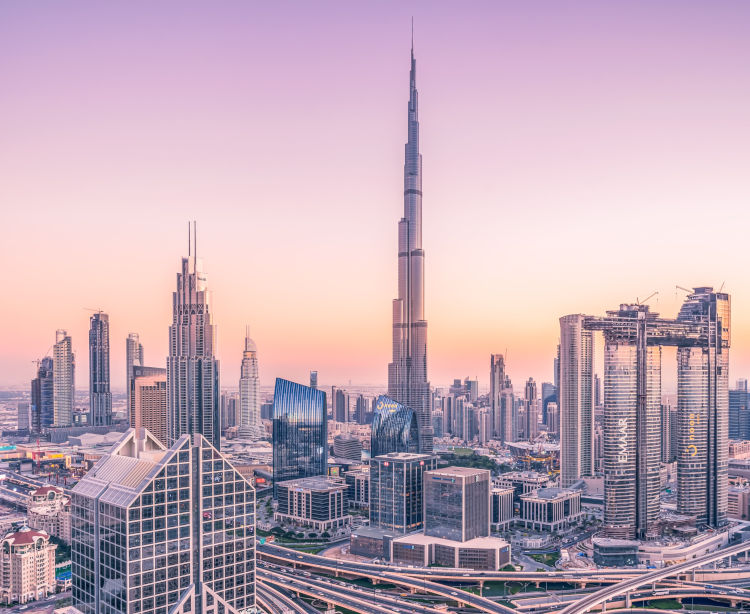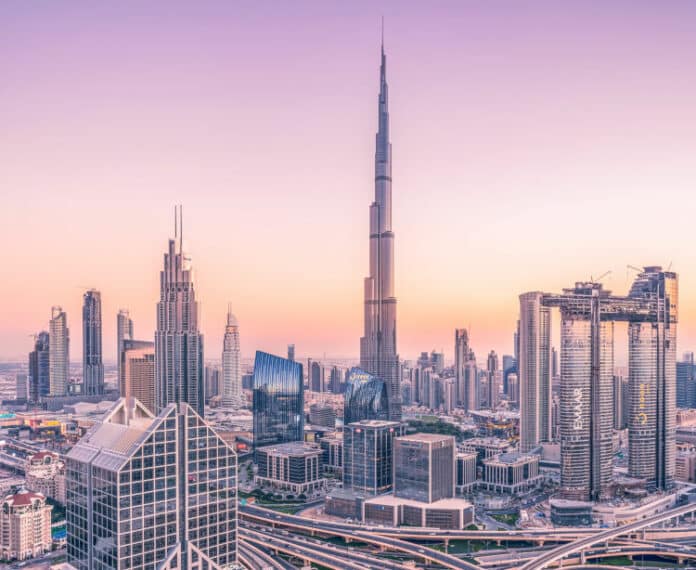 You're standing on the precipice of your old life, about to take a giant leap into your new beginning. It's exciting; it's invigorating, it's a chance to start fresh.
And if you're moving to the United Arab Emirates, rated one of the 'best countries to move to for expatriates' by gulfnews.com, then you have a lot to look forward to. There are plenty of fantastic reasons that now's the time to move to the UAE, chief amongst them the unequalled access to professional opportunities, tax-free earnings, and superior city planning. There's also Dubai's considerable foodie culture, general safety and its ideal location on the Persian Gulf, resulting in the perfect balance of urban hustle and bustle and the tranquillity of beachside living.
That said, excitement is probably not the only emotion you're feeling right now. It's also very likely that you're a bit overwhelmed by the whole idea of moving your entire life to another continent. There are so many rules involved, and so many things to organise that the excitement you should be feeling can easily be drowned out by the daunting task of moving.
But don't worry, if you're looking to ship your belongings to Dubai, you just need to keep in mind the various Dubai shipping restrictions and guidelines that shipping to Dubai requires. Just by knowing what to expect, what steps to take, and with a little support from your professional shipping company(us!), you'll be able to focus on the more exciting parts of your big move.
So, read on to learn all about shipping restrictions to Dubai. By the end of this article, you'll have the information you need to let go of some stress, know that everything is being handled, and focus on the positive aspects of beginning a new life.
Prohibited Items in Dubai/UAE
All countries have items that they prohibit from being brought in, and if you want smooth sailing during your move, make sure that you aren't importing anything that's banned by the UAE. You'll want to take an extra good look at lists offered by government sites, like this one, because shipping restrictions to Dubai tend to differ a bit from those for other countries, especially in Europe. There are, of course, the usual prohibited items, like narcotic drugs, plants, and chemicals. But then there are some other things you might not have thought about, like nylon fishing nets, items used in witchcraft, or any goods of Israeli origin or bearing Israeli flags and emblems.
But don't worry, there are plenty of things you can bring with you too, some of which may surprise you. For example, you can bring your furry four-legged friend, as long as it's either a cat or a dog and you get a permit from the Ministry of Climate Change and Environment (MOCCAE). You can also bring your prescription medication; just make sure to bring your prescription with you, and search the name of your medication here, to make sure it's not unauthorised. And for those few worried about whether or not you can bring your honeybees, good news! Again, with the proper permit from the MOCCEA, your hive will receive a warm welcome.
Best Packing Tips
The best way to pack for your move to Dubai is to hire a company you trust to do it for you. At 1st Move International, we are one of the UK's top independent moving companies, and our daily collections throughout the UK connect every week with our UK to Dubai UAE removals services.
We promise that your possessions will be shipped quickly and securely to Dubai. Not only that, but our bespoke packing ensures that your goods aren't touched until they reach your door, making it the perfect covid safe method of transporting your belongings.
We also comply with the strict requirements for exporting from the UK and importing to the UAE. You don't have to worry about anything getting left behind. We'll also help you create an inventory list of all of your items, and fill out all of the necessary paperwork, so your things will clear customs in the UAE and Dubai without any hitches.
Declaring is Caring
Once you have the list of all of the items you'll be bringing with you to the UAE, you'll need to declare all of those items. The good news is that you can do this ahead of time before you even leave the UK. We are happy to help you with this process, otherwise, you can have a look at the e-clearence service for individuals here. These online processes can be a bit difficult to follow, especially when they are translated into English from another language. That's another reason why hiring a professional service is a good idea, so you can have plenty of support when shipping to Dubai from the UK.
There you have it, the most important things to keep in mind during your move to the UAE. With 1st Move International on your side, you'll have all of the support and organisation you need to make the move as easy as possible. And don't forget your honeybees. Get in touch today for your free moving quote!