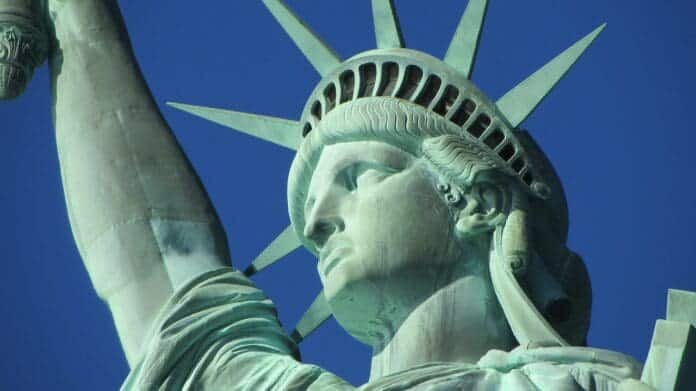 Moving to the USA is a bold decision full of possibilities and excitement. It's the land of opportunity, with more than 60 national parks, and 50 great states to explore.
People from all walks of life take the leap to move to the States, and many ex-pats thrive in its melting pot of cultural diversity. You're ready to start this journey, so now it's time to come up with a game plan. To successfully move to the good ol' USA, you'll need to take the right steps to ship your belongings across the pond and comply with shipping restrictions to USA.
While shipping paperwork and processes may seem daunting, but when you work with a respected shipping company (like us!) you´ll have all the support you need. Each country has its own requirements for the items that can and cannot enter, so it's important to do your research. Most things will be able to come with you to the US, but the country is strict, so you'll need to know what you shouldn't be shipping before packing up.
Before getting started, let's walk through the steps, what you can and can't bring, and which shipping restrictions to USA you'll need to follow to successfully get your belongings to your new home. Taking this leap can be thrilling as well as overwhelming, so a little research can go a long way in putting your mind at ease. The below will give you a better idea of what your packing list should look like, so you can enter this situation with confidence and optimism!
First Thing's First
Think the first step is packing up? Think again. We'd say your first step is familiarising yourself with the prohibited and restricted items according to customs in USA. When you're informed, packing becomes a speedy task, so there's no reason to dread it! Let's take a look at the prohibited items in the USA. This list comes from the US Customs and Border Protection web page, which you can consult for any other doubts you may have regarding these items.
Prohibited Items in the USA
Here is the list of items that you are not allowed to bring into the USA:
Food and drinks
Narcotics and certain other medications
Absinthe (unless thujone free)
Plants, seeds, vegetables and fruits
Soil, livestock or animal pests (clean any children's items, or items used outside prior to shipping to avoid issues due to soil residue)
Biological cultures and specimens (unless you have a permit from the Department of Agriculture's Animal and Plant Health Inspection Service)
Dog and cat fur
Fish, fish eggs, and certain other wildlife products
Endangered wildlife species or products (for example clothing and accessories made with tusks or skins)
Gold from certain countries including Cuba, Sudan, Iran, and Burma (Myanmar)
Certain cultural artefacts and property
Items infringing trade and copyright regulations
Certain firearms
Photographic film containing prohibited material
Traitorous material
Hazardous articles and substances
Restricted Items and What Not to Send
There are a few items that are not completely prohibited but do have certain restrictions you should know about. One of these is firearms. While not all firearms are prohibited, you will need a permit in order to bring your firearm no matter what type it is.
Expensive jewellery and large amounts of cash are also not recommended for shipping.
You'll also want to make sure not to ship items that are subject to duty or taxes. Customs in USA might deem these items as intended for commercial purposes, which could hold you up on the other end of your journey. Make sure to remove any packaging from recently purchased items, so they do not get flagged.
Check with the US Customs and Border Protection to make sure you don't run into any issues with shipping restrictions to USA. You can also check our quick customs links page for any other needs you may have!
Let's Get You Packed Up
Now is the fun part, time to pack. You'll need a packing list as a part of your shipping paperwork, and we can help you out with that part. We'll work together to take an inventory of everything you are planning to ship. This is a key element of shipping to the USA, so we'll take care to get every item documented before you head out.
Declare Your Belongings
Along with your inventory list, you'll also need to fill out and sign a declaration form to clear customs in the States. We'll make sure you fill out the form correctly and get it sent in as soon as possible. The good news is, when shipping to America, you can complete these customs declaration forms prior to shipping. You'll send this in and inform customs your legal status in the country.
Things to Keep in Mind
You can give yourself some peace of mind by making copies of each form involved with your shipping process and keeping them on hand through during your process of shipping to the USA. You will need the original forms for clearing customs, but copies provide an additional sense of security. By the time you get to customs, you'll be sure you have everything you need to get in and out as quickly as possible.
By hiring a professional mover such as 1st Move International, you have all the support you need to ship your belongings to the USA. We have the lowest insurance claims record of any international removals business in the UK. If you're ready to make an international move, get in touch and make your move easier! Call now or get a moving quote here.