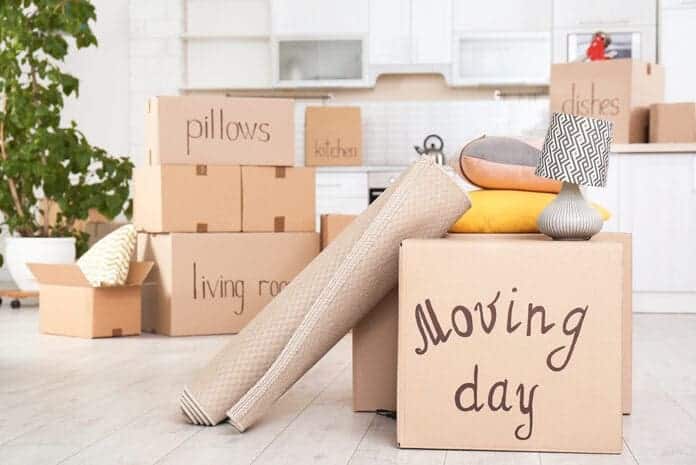 Moving abroad can often cost a small fortune, especially when you hire professional packing services. But what if we told you there's a way to slash your international moving costs with just a little extra work from you.
If "self-pack" and "overseas move" aren't two phrases you'd normally put together, we're here to change your mind. This do-it-yourself approach to international moves lets you take packing into your own hands while still leveraging professional overseas shipping and customs expertise.
We will even discount £50.00 on any moving supplies you have purchased when you book your move with us.
Keep reading to find out how self-pack overseas moving works and why it could save you money on your next global move.
The Self-Pack Overseas Moving Process Explained
With self-pack international relocation services, you take charge of packing up your household goods while the 1st Move handles all the other logistics.
Once packed we come and collect straight from your door.
We handle all Export and Import customs clearance and documentation.
We arrange weekly international shipping via sea freight or air freight.
Unloading and final delivery to your new home abroad
So how does self-packing work?
Determine Inventory: Decide which possessions to bring overseas versus selling/discarding. We will send you an inventory so you can tell us what and how you've packed.
Use Professional Supplies: Get top-quality boxes, tape, and packing materials from 1st Move.
Pack Items Securely: Carefully pack and label boxes room-by-room at your own pace.
Schedule Pickup: When finished, simply book your move online here and we will collect your packed goods for shipping.
After collection we will secure your packed goods using our palletised packing systems.
Shipping arrangements: 1st Move then takes over shipping overseas and getting items through customs.
Overseas Delivery: Your belongings are then delivered right to your door at your new home or you can save even more money by collecting from our many overseas customs depots.!
The Benefits of DIY Packing for Overseas Moves
Why consider self-pack when moving abroad? Here are the prime advantages:
Cost Savings: Avoid professional packing costs at your home, for small moves this is around £300.00 for full house moves can be £800 to £1500.00
Customisation: Pack specialty and fragile items exactly how you want.
Less Stress: Pack leisurely versus watching our packers on moving day.
Flexible Timeline: No packing deadline to work around.
Downsizing: Only pack what you want to bring overseas.
Hands-On Control: You touch every item that goes into boxes.
Free boxes offer, delivered to your door.
Tips for Stress-Free DIY Overseas Moving Packing
Follow these tips to make self-pack international moving smooth sailing:
Use lots of protective wrapping like bubble wrap on fragile goods.
Tape boxes securely closed on top and bottom.
Label contents clearly on all sides of boxes.
Segregate boxes room-by-room for easy unloading.
Don't overpack boxes – leave some room for cushioning.
Double-box valuable electronics and delicate items.
Pack heavy items like books at the bottom.
Fill extra space with socks, towels, or clothing.
Keep documents and essentials separate for easy access.
Important to remember. Insurance will only cover for loss and theft as our insurers will not know the condition of any goods you have packed.
Ready to save big on your next overseas move? Contact us today to learn more about self-pack international relocation services!
Did you know you can buy up to £50.00 of moving supplies from Amazon and we will discount these costs from your overseas move when you book your move with us.