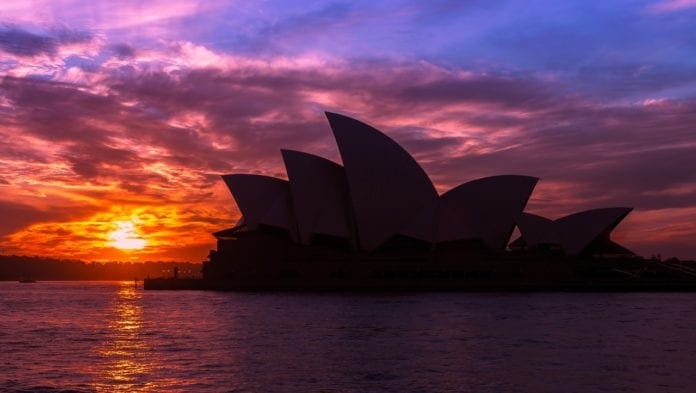 Since many cities in Australia are frequently ranked among the most liveable places in the world, it's not surprising that many expats decide to move to the land down under. However, it's much easier to see a country only in a favourable light. To help expats obtain a better understanding of the country, here's a list of the pros and cons of relocating to Australia.
As is the case with most developed countries, housing opportunities in Australia depend upon location. The major cities offer a choice of townhouses and apartments that are close to all busy urban activities, while houses in the suburbs away from the urban core provide space and a feeling of community.
Pro: Lots of choices. Depending on your needs and budget, you have a wide selection of real estate options. Renting a place to live is very common in the larger cities, and it's usually possible to find rental accommodations that are reasonably priced.
Con: Buying property is expensive. While you have lots of choices of properties to purchase, the competition between locals and expats for a property can be very intense, so expect to dig deep when buying your perfect home.
Cost of Living
Australia is no longer a cheap place to live when compared to the UK. Recently, Sydney was ranked as one of the world's most expensive destinations.
Pro: Excellent standard of living and a high minimum wage. While it's expensive to live in major Australian cities, both salaries and the standard of living are high, so residents think it's worthwhile to pay more to live there.
Con: Utilities and groceries are expensive. The cost of utilities and food has risen sharply recently, and you may be shocked at the prices of everyday items when you first arrive.
Check out our UK vs Australia cost of living comparison.
Culture And Lifestyle
Australia is an accommodating and friendly country, and the major cities have expats from all over the world. The country has an outdoor lifestyle that inspires people to come together at sporting events, barbeques or social gatherings of individuals with the same interests.
Pro: Plenty of sporting events and a fantastic climate. The cities in Australia host a wide variety of sporting events during the year, so it's easy to find something to suit your sports interests. People also enjoy outdoor activities, so staying healthy is very easy to accomplish. In the cities, cycling and running are very popular.
Con: Limited activities in smaller towns. If you don't live in Melbourne or Sydney, you may find that cultural activity is limited. There may be a cinema in smaller towns, but a football match may be the primary activity there.
Healthcare
Healthcare in Australia is a mix of state-provided care and care provided by the private sector. Expats from the UK are eligible for Medicare under a reciprocal healthcare agreement and can access subsidised healthcare treatment.
Pro: Good quality public healthcare. Australia has a high-quality healthcare system, with well-equipped hospitals that provide excellent service.
Con: High out-of-pocket expenses. Government subsidies have not kept pace with medical costs in Australia. Out-of-pocket expenses have increased substantially and are now ranked as the third highest among developed countries.
Schools And Education
Educational opportunities in Australia are excellent, with good teachers and education programs. There is a mixture of public and private schools, and parents can choose between the two according to their preference.
Pro: Some reasonably priced schools. While Australia has a reputation for high-priced private schools, there is a good selection of private schools available throughout the country that offer a broader range of subjects and activities than public schools may offer.
Con: High fees at some elite private schools. Competition can be intense for admission to some elite private schools, and fees at those schools can be expensive.
Moving To Australia
If you're thinking of moving to Australia, we have a handy guide that covers important aspects for you to consider, such as visas, lifestyle, education and more. We also have a range of articles on other subjects related to Australia that you can find here.
Shipping Your Belongings from the UK to Australia
Interested in making the move Down Under? Get in touch with us today to find out about our faster, weekly removals and shipping services from the UK to Australia or simply ask for a quote to receive a free, tailored estimate for your move.