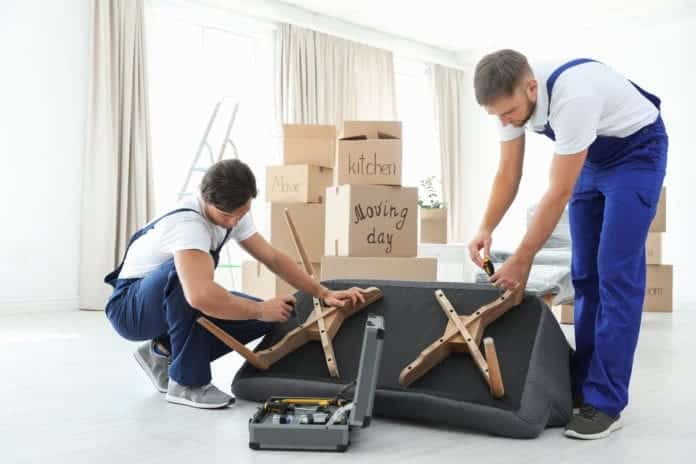 How Do I Ship Furniture Overseas?
If you're planning a move abroad, you may be wondering… "How do I ship furniture overseas?" Unlike smaller items which can be packed into boxes, when shipping furniture overseas, care must be taken to ensure that each individual item has been carefully packed and suitably protected to minimise damage whilst inside a shipping container.
Smaller furniture items like chairs, bedside cabinets, or bookcases should be thoroughly wrapped with moving blankets which are then stretch wrapped to reduce chances of damage or rubbing.
Before wrapping the drawers can be filled with small items to reduce shipping costs which are based on the volume of the total shipment. Utilising all available spaces will greatly reduce the costs of shipping furniture overseas.
Tables, whenever possible, should have the legs removed, secured to the underside of the table and then blanket wrapped as above. This greatly reduces the space taken inside the container and reduces the cost of shipping.
Shipping sofas or armchairs? Each item is first wrapped with craft paper and then large bubble wrap is used to provide further protection. No heavy items should be placed in the seating areas in order to avoid indention of leather or material.
Dismantling. Professional movers can often dismantle large items of furniture like wardrobes or dining tables. Each piece is then carefully wrapped before shipping.
This further reduces the furniture shipping costs by reducing the overall size of the shipment.
Furniture items should be shipped by sea. Airfreight for large items is expensive.
Use a professional shipper to ensure goods are suitably packed.
Take pictures of your furniture before the mover arrives.
Always ensure your goods with the movers shipping insurance.
Check the mover has described the items correctly on the inventory and noted any damage.
Do not ship large, low-value furniture items, shipping costs can be more than simply buying new at your destination.
Always check condition on arrival before signing your delivery note.
For a quick quote to ship your belongings overseas, contact us today or find out more.