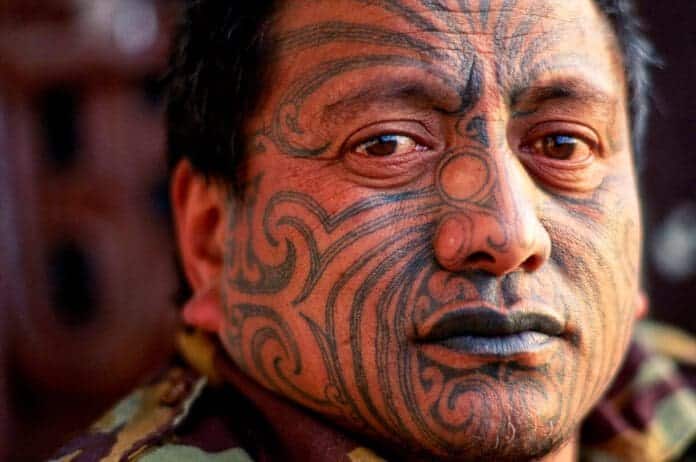 If you are moving to New Zealand, then you will need to learn about the Māori culture. We touched on the subject in our recent blog on moving to New Zealand but Māori culture is such a big part of daily life in New Zealand we felt it needed a bit more focus.
Who are The Māori?
The Māori are the indigenous people of New Zealand. They settled from East Polynesia in the 14th century AD some 300 years before Europeans arrived in 1642. According to the latest census of 2018, there are around 775,000 Māori in New Zealand, which is roughly 16 per cent of the total population. Over 80% of Māori that live in New Zealand, live in the North Island, and a quarter of those in Auckland.
The word "Māori" in the Māori language means "normal" or "ordinary" which is said to be used to differentiate mortals with their spirits and gods. From the date of arrival of the European settlers, there was conflict (expectedly). "The Treaty of Waitangi" was signed in 1840 which gave some years of peace but conflict again happened in the 1860's leading to the Europeans confiscating lands from the Māori people.
The numbers of The Māori fell, due to economic issues and epidemics of introduced disease, but by the start of the 20th-century acceptance of the Māori people and culture meant that population numbers were increasing once more. This continues today, with the Māori people represented all across New Zealand in government, media, sports and art.
The Māori Language
Made one of New Zealand's official languages in 1987, the Māori language, known as te reo ("the language" in Māori) is being used more widely after a decline in the 1940s. This decline coincided with the movement of Māori people to urban areas, meaning that they were more immersed in English at work/school.
Since te reo became an official language there have been many initiatives by the New Zealand government to promote it, and it has everyday use across the country. Companies, tapping the idea that te reo shows their commitment to New Zealand's heritage, use it extensively and there is even the state-funded Māori Television, which includes a channel called Te Reo which is broadcast only in the language, with no subtitles.
Originally, te reo was only a spoken language. It was the missionaries arriving in New Zealand in the 1800s that introduced an alphabet, which is why it is based on the Latin alphabet that is used throughout Europe. The language has 15 letters but shares the same vowels as the English language.
When moving to New Zealand, you will find it very useful to learn some of the key Māori words and phrases, and the '100% Pure New Zealand' website has a section where you can pick up some Māori words and greetings to use.
The Māori Culture in New Zealand Society
As well as the language, there are other parts of Māori culture that can be seen in everyday life in New Zealand. The people of New Zealand are generally welcoming to guests and provide hospitality, and this is shown in the Māori custom of Manaakitanga. This behaviour means to extend love and compassion (aroha) to others and encourages the support of loved ones and even complete strangers.
Kotahitanga is the Māori ideology of togetherness, and is prevalent in New Zealand's culture as inclusivity and again a welcomeness of everyone. Kaitakitanga is the concept of protecting the earth as it is a gift from our ancestors. In New Zealand, there is a respect for the environment and a culture of conservation that stems from these beliefs.
The European settlers brought many things with them, including new sports. Some of these were immediately popular with the indigenous Māori population, most notably Rugby. The Māori All Blacks are a team made up of players of Māori ancestry and had their first match in June 1888 in a win against Hawke's Bay. They then went on a tour of New Zealand, Australia, England, Ireland, Scotland and Wales where they became the first New Zealand side to perform a haka and wear an all-black uniform.
The haka is a traditional dance that is performed by a group of Māori men or women, and there are many meanings for different types of haka (not just as a "war dance" as is commonly thought). The All Blacks, New Zealand's Rugby Union team, have performed a haka before every international since their first test match against Australia in 1903. Although their Ka Mate Haka is a dance to "celebrate life", not a war dance, it is very intimidating to the opposite team and is usually a forerunner of the All Blacks win that follows. As well as rugby, proportionate numbers of Māori players appear in the New Zealand Netball team, and women's basketball team.
Tattoo's, Art and Media
One aspect of Māori culture that is immediately evident is the tattoos that both Māori men and women have. Traditionally tattoos were a sign of high social status, and tattooing was a sacred act accompanied by rites. Today it is seen as a sign of the cultural identity of the Māori people and part of the revival of Māori culture and language in New Zealand.
Māori art is known as toi and has four primary art forms such as weaving, carving, painting as well as tattooing. Many of the art galleries in New Zealand have examples of Māori art and again it is having a resurgence as part of the revival of Māori culture.
Although, as we have already mentioned, te reo didn't have a written form until European settlers introduced one, the first Māori newspaper was introduced in 1942, some written in the Māori language. Some of the newspapers were produced by the New Zealand government, but others were produced by Māori people themselves and were used to report on overseas events concentrating on challenges by indigenous peoples against European rule.
Moving to New Zealand
As you can see, the Māori culture and people are woven into the fabric of everyday life in New Zealand, so it is important that you understand aspects of it. The Māori concepts of Manaakitanga and Kotahitanga give New Zealanders their famous hospitality and generosity to strangers, and the Māori people are prevalent in government, media, art and sports.
If you are moving to New Zealand, let us at 1st Move International take care of the shipping of your furniture, household goods and personal effects. We have regular sailings to New Zealand, and although there are global issues with shipping we can still book your shipment on a weekly service.
For more details on international shipping to New Zealand, check out our website, specifically the pages on International Removals to New Zealand and our Faster Shipping & Safer Packing technique.
You can then complete our easy quotation form, found at the bottom of this page on mobile (or in the sidebar for desktop users), and we will send you a free, bespoke, no-obligation quote. If you have any questions you can fill out our contact form or give us a call on 0800 389 0784 / +44 (0) 117 982 8123.