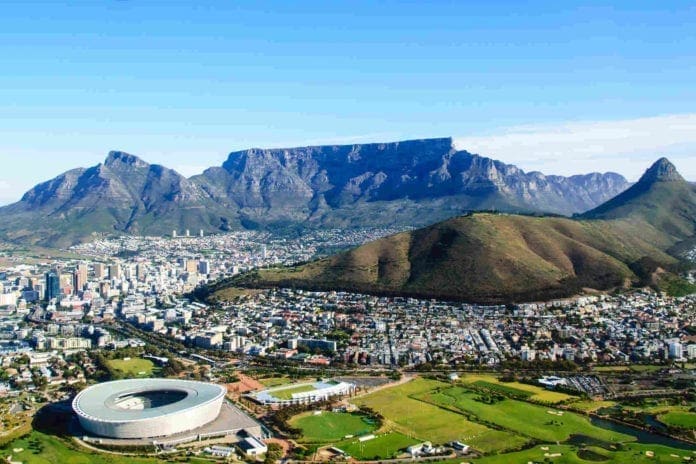 Moving to a new country can sometimes be overwhelming, and that's certainly true if you're planning to move to South Africa. There are many opportunities available for expats in South Africa which is one of the world's most diverse countries, but deciding where to live there can be very confusing. With so many choices available, you need to give some serious thought to which city will meet your current and future requirements before you rent or buy a place to live in South Africa.
While Cape Town is usually at the top of the list for expats relocating to South Africa, human resources consulting firm Mercer rated Durban as the South African city with the best quality of life. Mercer included three cities in South Africa in its list of the world's 450 best cities. It ranked Durban as the 85th, while Cape Town ranked 92nd and Johannesburg ranked 95th. Here is a brief look at those three cities.
Cape Town
Cape Town is located in the southwestern portion of the country. Many expats choose to live there because of its rich history, modern amenities and historic landmarks, which combine to make it one of South Africa's most appealing cities. Expats have a choice of many attractive neighbourhoods in the area in which to make their new home.
City Bowl – This area at the foot of Table Mountain features excellent schools and a lot of modern amenities.
Constantia, Tokai and Bishopscourt – These neighbourhoods are located in the southern suburbs about 25 minutes from the centre of the city and feature large, gated properties with leafy grounds.
Hout Bay – This area is a favourite of commuters to the city centre and features picturesque walking trails and pretty beaches.
Bloubergstrand (Blaauwberg Coast) – This suburb is a favourite of water sports enthusiasts and features magnificent views.
Bantry Bay, Camps Bay, Clifton and Fresnaye – These neighbourhoods on the Atlantic seaboard are close to the city centre and feature large, beachside homes.
Bo-Kaap and Waterkant – Located at the northern foot of Signal Hill, these neighbourhoods feature modern apartments and brightly painted houses that provide a blast of colour.
Durban
Durban is the third largest city in South Africa. Located in the eastern portion of the country, the city is well known for its warm, sunny climate and beautiful beaches. The beachfront area is a very popular neighbourhood, but it is also the city's noisiest area. Rents and the cost of living overall are lower than in Cape Town, and the larger properties in Morningside and Durban North are very popular with expat families relocating to the city.
The Beara and Musgrave neighbourhoods near the city centre are the city's most exclusive residential area, while many expats find that the suburb of Kloof, which is located a bit further away, is a very attractive choice. Expats who choose to live in Durban will find that health care is very good, with medical facilities meeting the same quality standards as in the UK.
Johannesburg
Johannesburg, which is located in the northeastern portion of South Africa, is the country's economic centre, and it can often be a very frenzied location to live. Expats who want to avoid the hustle and bustle tend to live in the wealthier suburbs, which feature a lot of gated communities. The rents for apartments in Johannesburg are cheaper than in major UK cities. However, some portions of the city are high-crime areas, which is why most expats living in the Johannesburg area opt for the more exclusive neighbourhoods in the suburbs.
We offer weekly removals and shipping from the UK to Cape Town, Durban and Johannesburg. If you need help in planning your move to South Africa, check out our services here.