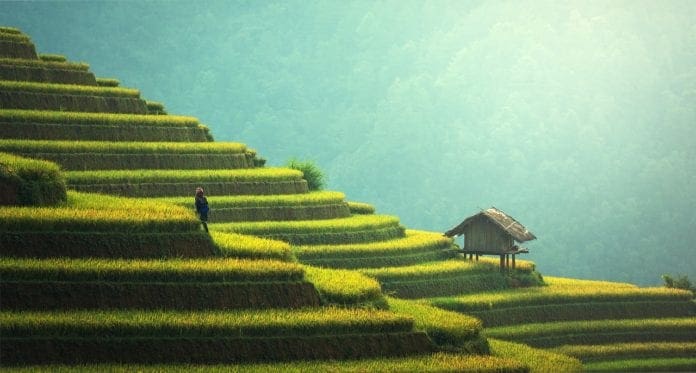 Thailand, known as the Land of Smiles, has long been one of the top Asian destinations for expats who want to enjoy living in a tropical paradise. The number of UK expats living in Thailand has been steadily increasing, with an estimated 45,000 Brits currently living there.
The Kingdom of Thailand is a country that is both diverse and beautiful, offering a wonderful mixture of the ultra-modern and traditional. While this country has its sights set on the future, it still maintains a strong hold on its rich heritage and history.
It is not an exaggeration to say that Thailand offers something for everybody. The country boasts coastal resorts with exquisite beaches, picture-perfect islands, thriving high-tech major cities, fields and farms overflowing with exotic plants and fruits, and huge national parks and mountains lush with vegetation.
As an expat, you can experience everything that's available in the modern world and live your life in affordable luxury, enjoy resort living at the beach, or enjoy a more laid-back life in the country's rural provinces. Thailand is a place where you truly have lifestyle options.
A couple can live a very comfortable life here for between £1,500 and £1,800 a month. If you prefer to live in a smaller town in the more rural provinces, your cost of living will be even lower. Overall, the cost of living can be up to 40% less than living in the UK.
Thai food is not only delicious but is also readily available and very inexpensive, so you can eat very well no matter the size of your food budget. You can find superb street food in every village, town and city, so you rarely must travel far to find a tasty Thai dish.
Living in Thailand is appealing to many expat pensioners due to its advanced dental and medical tourism industry. A broad range of surgeries, medications and treatments are priced very reasonably, and tourists come to the country in droves every year for many procedures, including cosmetic surgery, hip replacements, root canals and laser eye surgery, all at a fraction of what it would cost back home.
Where to live in Thailand
Thailand is one of Asia's major transportation hubs. It also has a well-developed infrastructure for domestic travel, so it is very easy to get from one location in the country to another via automobile, train or plane. The following locations are very popular with expats.
Bangkok is the country's capital city and the centre of its economy. It is the largest city in Thailand, with more than 14 million residents. It is a very modern city, with shopping malls, skyscrapers and sky trains existing alongside traditional Thai markets.
Chiang Mai is a historic city in the northern part of the country. The cost of living here is much lower than in Bangkok, and it attracts expats from all walks of life, including teachers, small business owners and retirees. The old portion of the city still has its moat and fortified wall, and it is close to several mountain areas and national parks.
Phuket is the country's largest island and home to over 600,000 locals and more than 100,000 expats from all over the world. The beaches here are spectacular, and the marine scene is also a big feature of Phuket, with a large expat community that revolves around life on the water. There are also several world-class golf courses on the island.
How to move to Thailand
Expats who wish to move to Thailand need to obtain a visa from a Thai Consulate or Embassy. If you are over 50 years old and wish to retire here, you will need to request a Retirement Visa and submit proof that you have a monthly source of income of at least THB 65,000 (£1,565) or have made a deposit of at least THB 800,000 (£19,265) at a Thai bank.
We offer weekly removals and container shipping from the UK to Thailand. If you'd like help in planning your move to Thailand or if you're looking for a reliable removals company, contact us or check out our international removals services here.