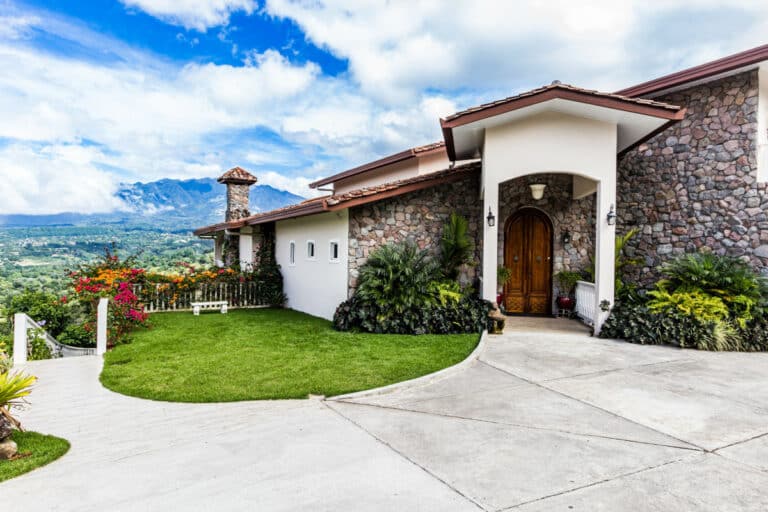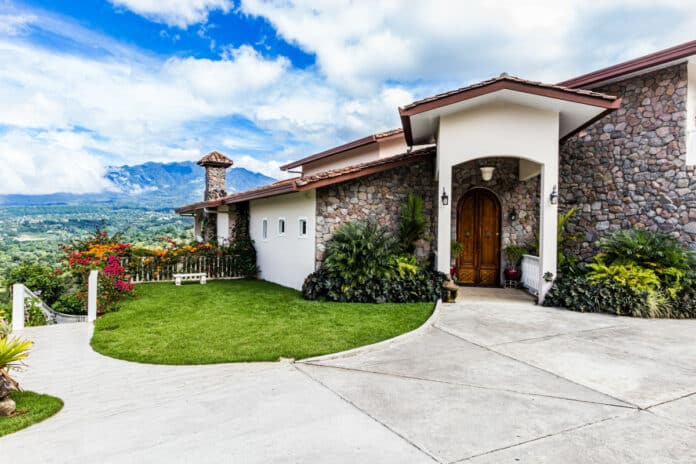 The chances are that while on a relaxing holiday in the sunshine, perhaps after a lazy al fresco lunch, you've been struck by curiosity and started browsing the local real estate listings.
Many British citizens are drawn to the warm and sunny coastlines of countries like Italy, Portugal, and Spain. After all, there is a reason why programmes such as A Place in the Sun do so well. Buying property abroad is an exciting step for anyone. But, as with any big decision, it's essential to know how to buy a house in another country, and the steps involved, before making your decision.
When buying property abroad, you'll want to do careful market research, get reliable advice on the legal, and financial aspects, and anticipate any setbacks you may face along the way. These among other crucial steps will set you up for success as you embark on this exciting journey.
Read on for our top ten tips for buying property abroad. They will get you started as you learn how to buy a house in another country. Whether you plan to buy a place in the sun or a home in a bustling new city, this list will give you insight into everything you need to do to make your dream a reality.
Execute Market Research
The first step when buying property abroad is to do thorough market research. While the global housing market experiences similar trends at times, different areas usually experience cycles that are independent of one another. Knowing this information could change your mind about which area or even country you'd like to buy in, or when the best time would be to make the purchase.
Learn Requirements for Non-Residents
When researching how to buy a house in another country, you'll quickly learn that each country's requirements are different. Some have rules and restrictions when it comes to foreigners buying property (think Greece where non-EU buyers struggle or Thailand where foreigners can't own land without forming a corporation with Thai nationals), while others are more relaxed about this process. You'll need to find out your legal rights when it comes to property ownership in your preferred country. Depending on where you're looking to buy, you may need additional paperwork like a visa or permit to purchase and live in a property abroad.
Get Local Real Estate Assistance
Even if you know the ins and outs of real estate in your home country, you'll want to seek reliable assistance when buying property abroad, it can be difficult to negotiate different markets and different customs. Expert advice can help you avoid bad deals or other potential snags in your property buying process. They can also help you get the best value for your budget and ensure the process runs as smoothly as possible.
Come Up With a Thorough Plan
Once you've assessed the requirements and worked with a real estate agent, you're on your way to successfully buying property abroad. But first, you'll want to come up with a plan. What is your budget? What are the must-haves for your new place? Have you prepared for the legal and financial aspects of your purchase? Continue through to the next steps to ensure your plan is foolproof before purchasing your dream property.
Seek Legal Advice for Buying Property Abroad
Although you may not require a lawyer to purchase property abroad, it's worth consulting one to make sure your plan represents your best interests. The last thing you want is an avoidable legal issue to pop up after making your purchase – think of Spain's infamous issues in the Eighties and Nineties when foreigners unknowingly built houses on land it was illegal to develop. Consulting a local lawyer can clear up any uncertainties, and ensure that you avoid legal troubles later on. Choose a lawyer without ties to other parties involved with the property, and make sure you can communicate in a language you're comfortable speaking.
Get Official Translation Assistance
As you learn more about how to buy a house in another country, you'll realise hiring a certified translator is key. If you're purchasing in a country that doesn't share your native tongue, you'll want to use official translation services for the paperwork involved. This will ensure that you know what you're signing, and you don't miss any surprises in the fine print. Even if you speak the language, consider translation helps as legal jargon is notoriously difficult to fathom in all languages.
Seek Financial Advice
When buying property abroad, you'll also want to consult a financial adviser without ties to the property deal. They can help you set up a bank account in the country if needed and outline your tax obligations. They can also make sure your financial planning is in order to handle the transaction, get the most value when exchanging and transferring currency, and take care of property payments after the initial purchase.
Research Mortgage for Overseas Properties
If you're wondering how to buy a house in another country, a mortgage may not be the most exciting thing on your mind. However, this is certainly a necessary part of the process. Getting a mortgage from a UK bank may be easy for property in certain countries, while others may require specialist lending. A specialist broker may be able to help you find the best rates from an overseas bank but take precautions when choosing this option. You may not be protected by the Financial Conduct Authority this way. Choose your mortgage method only after considering all the factors and potential issues involved with your unique situation.
Anticipate Any Setbacks
Be aware that when buying property abroad, you may not have the same protections you would if purchasing in your home country. Organisations like the Financial Conduct Authority will not cover you if you experience a setback. Preparing for this in advance and setting yourself up with reliable support on the ground will help you avoid any issues when buying property abroad.
Be Efficient With Your Resources
When buying property abroad, factor the costs of legal, financial, translation, and real estate assistance into your overall budget. You'll also need to add taxes, utilities, renovations, and exchange rates into the final price estimate.
By hiring a professional mover such as 1st Move International, you have all the support you need to ship your belongings after you've found your new home abroad. We have the lowest insurance claims record of any international removals business in the UK and we can help you save money and get your belongings to your new place in the sun. If you're ready to move to your new international property, get in touch and make the process easier! Call now or get a moving quote here.