So you've been thinking about a new life abroad, and you've been wondering, is New Zealand a good place to live?
This Southern Hemisphere nation holds a lot of appeal for expats, especially if you're moving from the UK. It is English-speaking, meaning smoother integration into local life. There is beautiful natural scenery and plentiful opportunities to enjoy the great outdoors. And you'll find a welcoming community and culture with a relaxed attitude to life, ideal for anyone looking to escape the stressful hustle and bustle.
In fact, New Zealand is ranked as the second-safest country in the world, beaten only by Iceland, and is number 10 in the world when it comes to quality of life, according to the most recent statistics.
But if you're looking to make the move, it's important to consider what you want from your new life, the pros and cons of living in New Zealand and where to live in New Zealand.
The country is split into two islands, North Island, officially known as Te Ika-a-Māui, and South Island, known as Te Waipounamu, but which island is the ideal place for you? South Island is larger, dotted with spectacular mountains, lakes, forests and glaciers and sometimes nicknamed 'the mainland' by locals. However, North Island, while smaller, is more populated and cosmopolitan, including the country's biggest cities.
Here, we take a look at the different regions that make up New Zealand, so you can choose which area is right for you for your new life down under.
Table of contents
Northland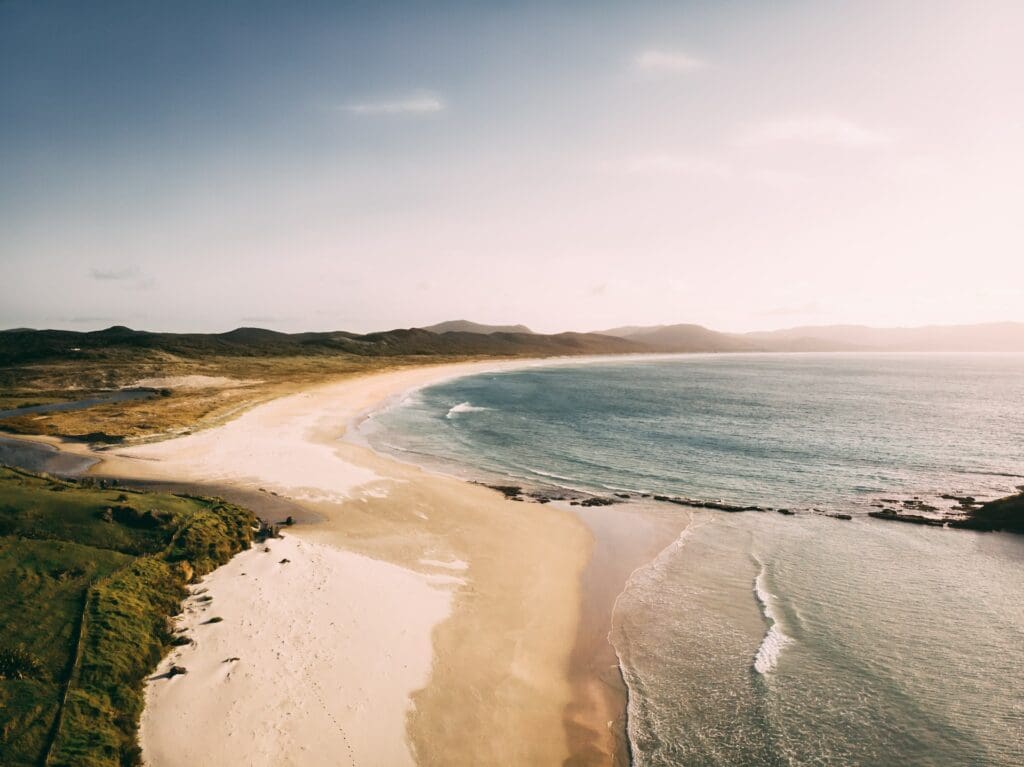 The northernmost region of New Zealand, Northland occupies most of the North Island peninsula. The subtropical climate and circa-2,000 hours of annual sunshine make this region especially popular for expats, with 10,000 people from the UK and Ireland already residing in Northland. It's also one of the regions most richly steeped in the Indigenous Maori culture, with around 30 per cent of the population claiming Maori descent.
Anyone who wants to pursue an active lifestyle should consider sunny Northland. You're never more than 50 kilometres from the coast, meaning there are always plenty of great opportunities for fishing, swimming and sailing, not to mention cycling and hiking too.
Northland's rural lifestyle means that it's less densely populated than many other North Island regions, but this also reduces job opportunities. The largest city, Whangārei, has a population of just around 55,000 with the next largest urban centre, Kerikeri, drastically less at 8,000 people.
The biggest sectors are tourism and farming. The long coastline also means that there are jobs available in marine engineering, with some of the world's biggest superyachts originally constructed in Northland.
Auckland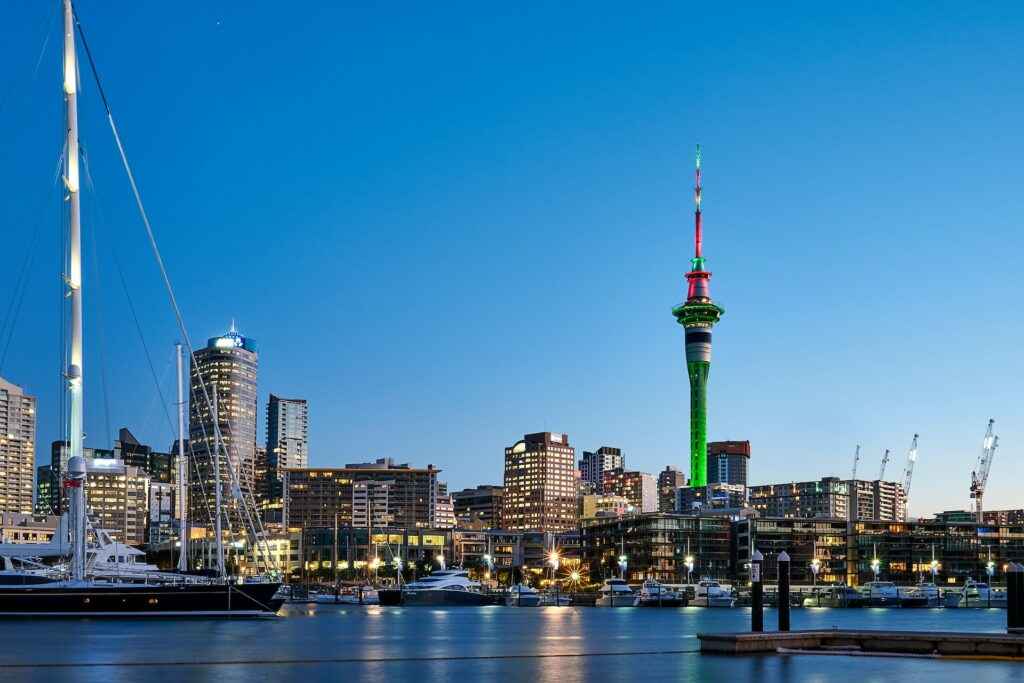 For many years, Auckland has been named as one of the world's 10 most liveable cities. With a population of almost 1.5 million people, Auckland is New Zealand's largest city, with an ideal coastal climate of warm summers and mild winters.
You'll find an exciting array of job opportunities in Auckland, in industries from construction, agriculture, and engineering to education, finance, health, trading, social services and tourism.
As the city makes up 38 per cent of the entire country's GDP, it is undoubtedly an economic powerhouse. However, this means that the cost of living is high too, with a central one-bedroom apartment costing around NZ$2,000 (£965) per month in rent, with the average salary being NZ$71,000 (£34,262) per year. Auckland houses regularly cost over NZ$1 million (£482,456), making it hard to find a great hidden gem in such a competitive market.
However, the trade-offs are obvious. Auckland has an excellent education system, with the University of Auckland generally the highest-ranked in the country. New Zealand's largest airport makes international travel seamless and smooth.
You get all the nightlife and active social scene of a big city, and, ultimately, while Auckland ranks as the 103rd most expensive city in the world, London is in 19th place. It's all relative!
Waikato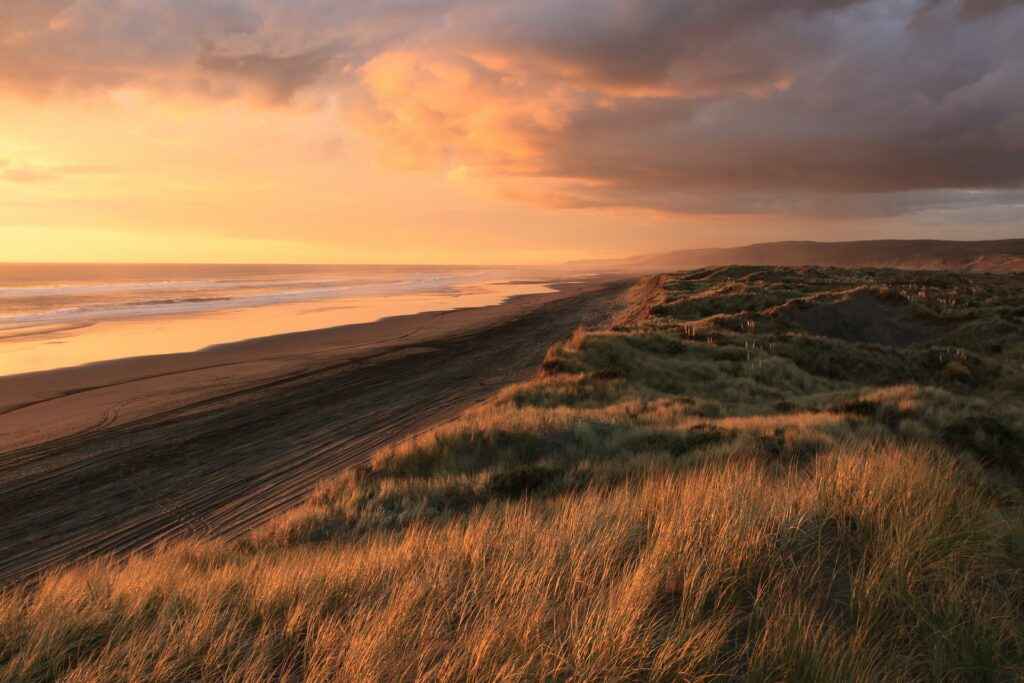 An environmentally diverse and fascinating region on North Island, Waikato is named after the Waikato River, and the Maori word that translates as 'flowing water'. The Tasman Sea is to the west of the region, and the forested slopes of the Kaimai and Mamaku Ranges are to the east.
Waikato is known for its vast acres of farmland and open green spaces. The climate is mild and temperate, with moderate rainfall. It's an ideal place for New Zealand farming and agriculture, and is the natural base for many research institutes and agri-business companies. Dairy production and thoroughbred horse racing are two of the specialist industries of Waikato.
Hamilton, the fourth-largest city in New Zealand, can be found here. It's only an hour and a half from Auckland by car, although with far more reasonable house prices and cost of living. The dominant agricultural sector means that the scope for tech jobs and other industries can be limited.
Public transport options are also fewer than in Auckland, for example. However, for those looking to reconnect with nature and find peace and quiet with access to the city when needed, Waikato could provide your perfect home.
Bay of Plenty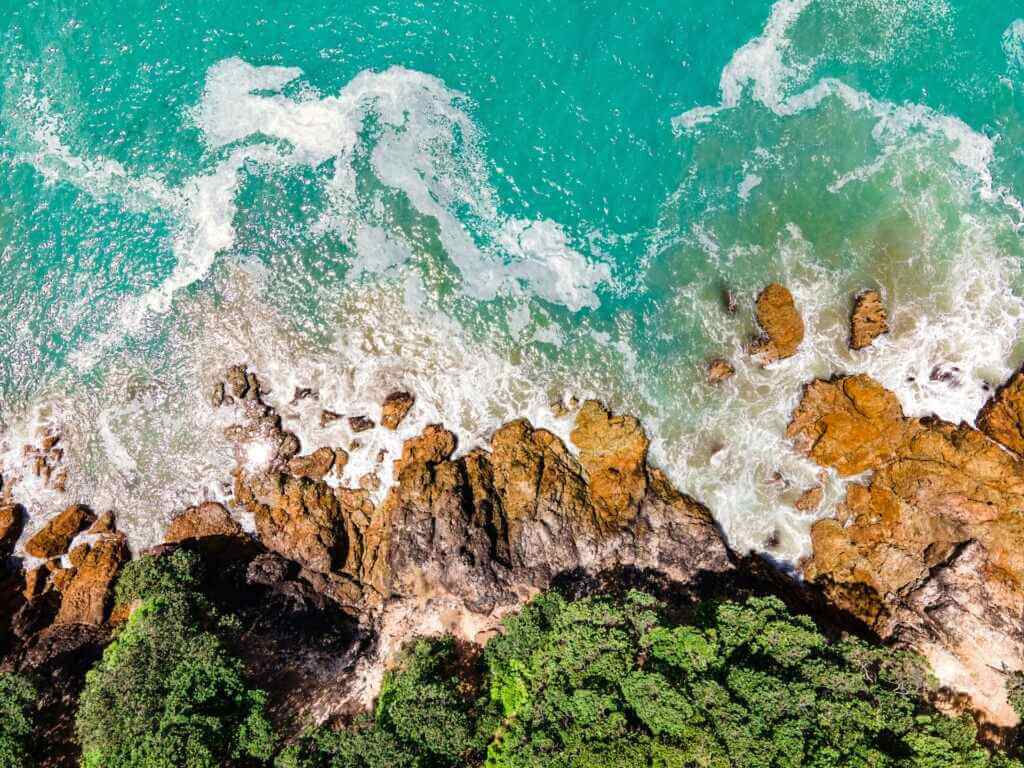 So named by James Cook in 1769 on seeing the region's abundant food supplies and resources, the Bay of Plenty on North Island offers sea, surf and sunshine to expats. This is the spot for white sandy beaches and azure waters.
If you relocate to the Bay of Plenty, it's possible that you'll choose to live in either the town of Rotorua or the city of Tauranga. Rotorua is steeped in Indigenous Maori culture, and is a wonderful place to experience the hot springs and geysers, an essential part of New Zealand's unique ecosystem.
The biggest city in the region, Tauranga, is the country's most significant cruise ship port. With more than 80 cruise ships bringing more than 160,000 passengers each season, tourism provides plenty of job opportunities in the Bay of Plenty.
The cost of living in Tauranga is higher than in Rotorua, with 25 per cent more for average monthly rent, but that's the price for increased job opportunities and proximity to some of New Zealand's most beautiful beaches.
Gisborne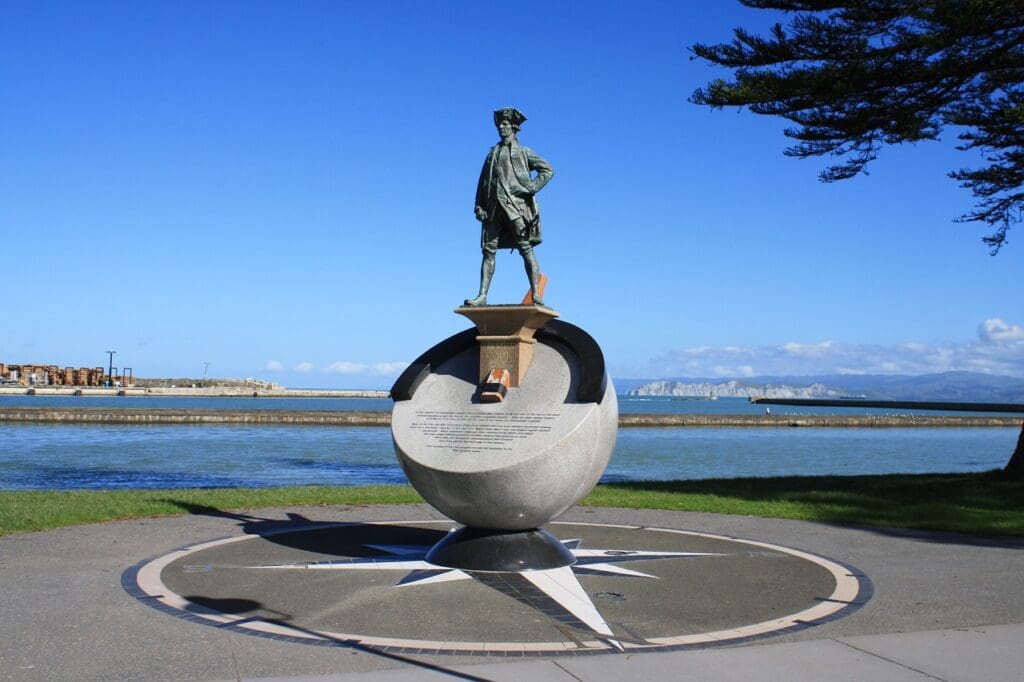 Originally known as Turanga, Gisborne is the location of Kaiti Beach, where British navigator and explorer Captain James Cook made his first landing in New Zealand on his ship the Endeavour. You can find this region on the east coast of North Island.
As well as representing a key part of New Zealand history, Gisborne is a great place to live. The average house price is less than $270,000 (£130,309), far more affordable than many other New Zealand cities. There are great employment opportunities in industries such as horticulture, forestry, agriculture and tourism, all of which are experiencing huge growth.
During summers, Gisborne is the first city in the world to see the sun. Its position on the coastline makes it a prime spot for surfers, with some of the country's best breaks found here.
The area also has links to New Zealand's world-class wine industry, with wine trails being one of the region's most popular activities. This makes a great region to live in, especially if you like to indulge in a glass of red from time to time!
Hawke's Bay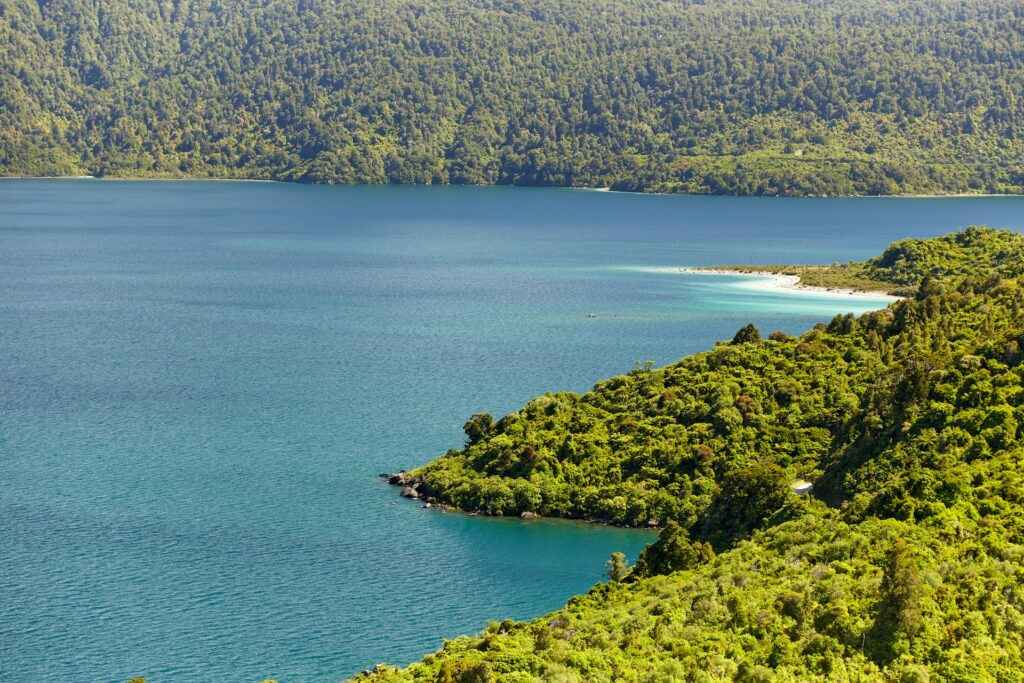 The James Cook connections continue down the east coast of North Island at Hawke's Bay, named by Cook in honour of Admiral Edward Hawke. Hawke's Bay is known for its rolling green hills, bays and rivers. You can enjoy a gentle countryside life in this spacious and pleasant region.
As at Gisborne, you can find a fabulous wine scene here too. Hawke's Bay produces some of New Zealand's finest tipples, and, once a year, celebrates in style with the Harvest Hawke's Bay Festival offering the best food and wine from the region. The event attracts thousands of visitors.
Hawke's Bay represents the rural lifestyle, and as in the UK, that means a potentially cheaper cost of living than in a city, with the guaranteed peace and tranquillity of living in a remote area. It's easy to find natural beauty here, and the idea of spending your retirement reclining on a beach or exploring New Zealand's wine country may be appealing (if you're able to secure a temporary retirement visa). However, this also means that job opportunities can be more limited than in more populated regions. It's far from major cities and the public transport system is not very extensive.
Fun fact – Hawke's Bay is home to an unassuming hill named Taumata whakatangi hangakoauau o tamatea turi pukakapiki maunga horo nuku pokai whenua kitanatahu. It holds the world record for the longest place name in the world!
Taranaki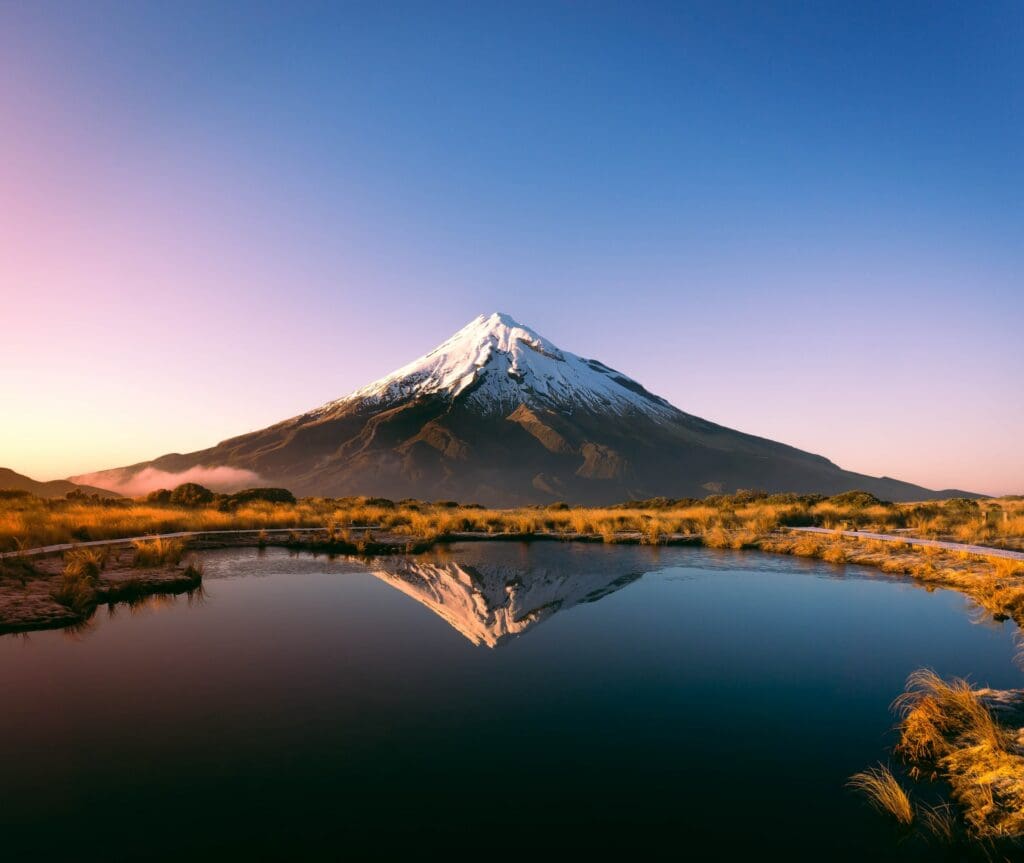 Over on the west coast of the North Island you can discover Taranaki. The region is named after the spectacular Mount Taranaki, the second-highest peak on the island, which is significant in Indigenous Maori mythology. Taranaki is renowned for its scenic beauty, amazing beaches – with opportunities for surfing – and surprisingly moderate weather compared to the rest of the country.
The volcanic soil and rainfall make this region verdant green and ideal for agriculture. It's perfect for those wanting to explore the great outdoors with hiking trails through forests and mountains, spectacular ski slopes, beautiful parks and gardens and a thriving arts and culture scene.
As with many rural regions of New Zealand, you may be sacrificing amazing job opportunities for the chance to enjoy the beauty of the countryside and everything it offers. There is no real city life in Taranaki, with the largest city, New Plymouth, only the 12th largest in the country, but also home to 65 per cent of the region's population. However, Taranaki represents a liveable and serene place to settle.
Manawatū-Whanganui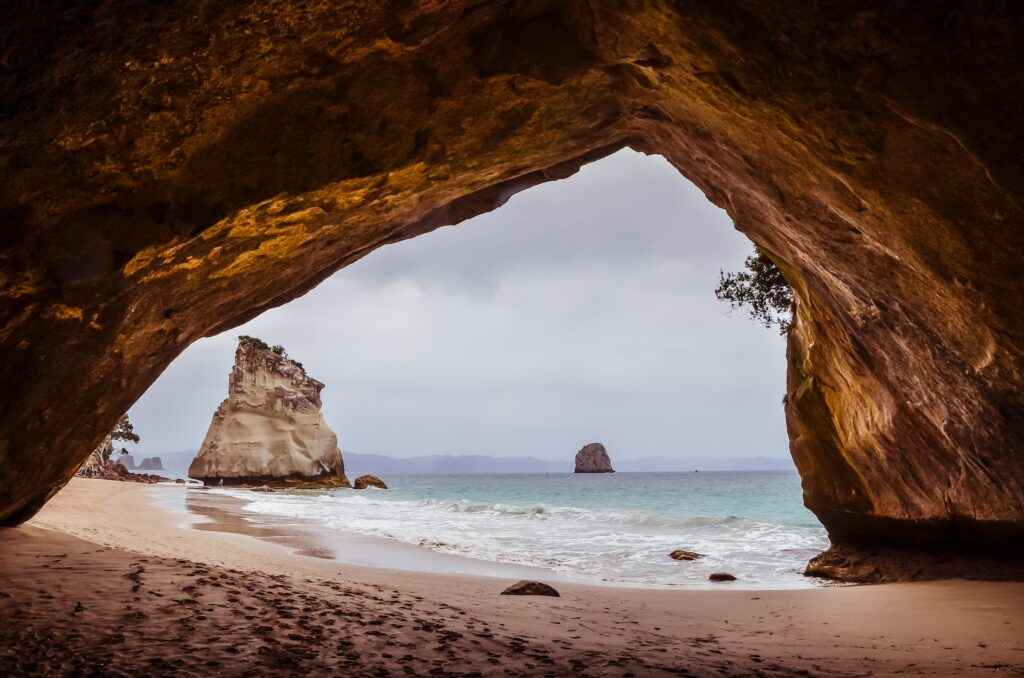 Situated in the lower half of North Island, the region of Manawatū-Whanganui is named after its two main rivers – the country's longest navigable river, the Manawatu, and the Whanganui river in the north. Whanganui also lends its name to one of the region's major cities.
The other major city in the region is Palmerston North, which is widely known as a 'student city'. Around 40 per cent of the city's population either work at or attend, various educational institutions including Massey University, the Universal College of Learning or the Institute of the Pacific United. As well as opportunities in education, the city of Whanganui mostly services the region's large agricultural industry.
Indeed for anyone with experience in farming and agriculture, Manawatū-Whanganui's status as an agricultural hub could present plenty of opportunities for work. Already, more than 10,000 people from the UK and Ireland have settled in the region. This young and vibrant region has a great deal of potential between its two major cities and rivers.
Wellington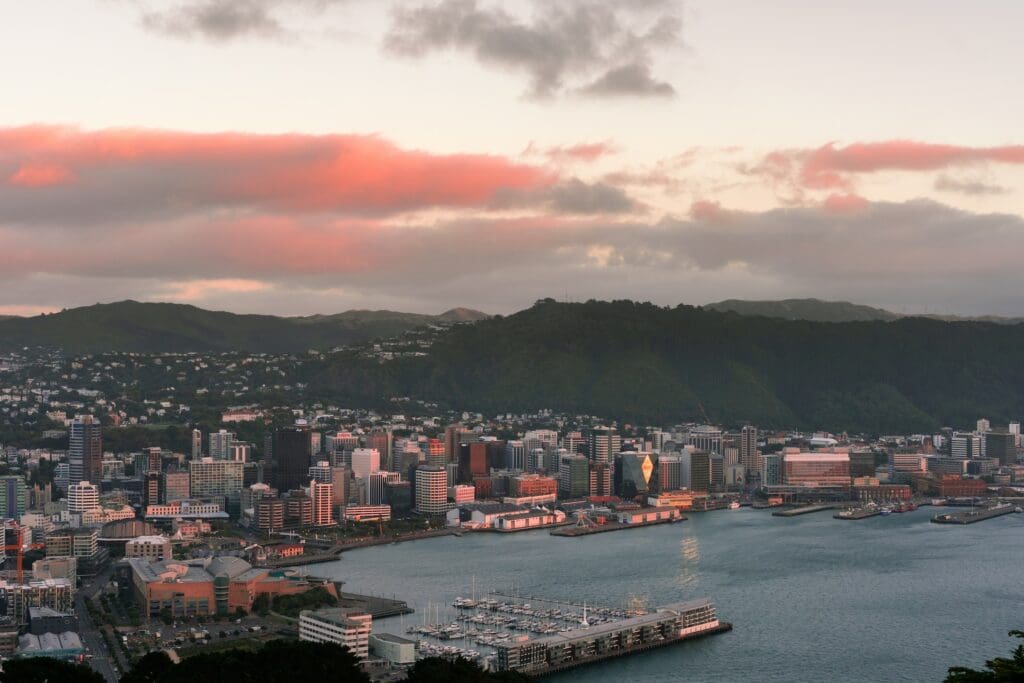 After exploring North Island's rural regions, now it's time to take a look at New Zealand's capital city, perched on the south-western tip of the North Island.
Wellington is the world's southernmost capital and is home to almost half a million people, 10 per cent of the country's population. This lively city is known as New Zealand's cultural capital and is often ranked as one of the world's most liveable cities.
With more than 100 parks and access to great hiking and biking trails, living in Wellington means you get to experience the best of both worlds, with a thriving city life and easy access to outdoor activities. There's plenty to do, with a packed schedule of festivals and events to enjoy and a thriving foodie scene.
On the downside, this cool cosmopolitan lifestyle comes with a price tag. Wellington is the most expensive city in New Zealand for renting property.
Fun fact – because of its unique location, Wellington is the world's windiest city! There is an average wind speed of 27 km per hour.
Tasman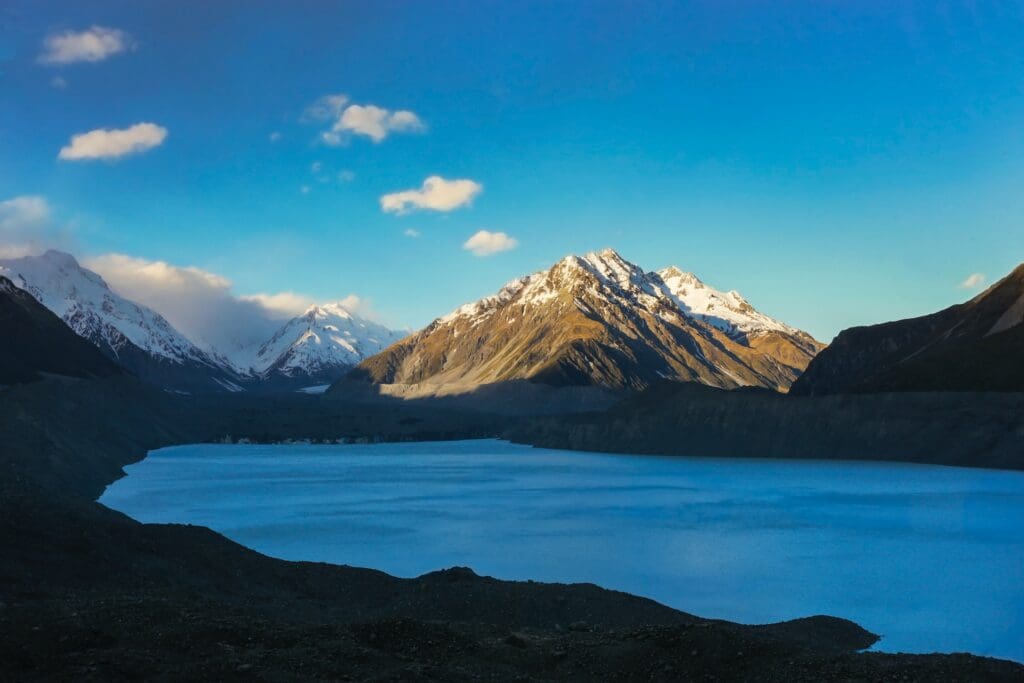 We leap across the Cook Strait to Tasman, the South Island's northernmost region. It was named after the Dutch seafarer, explorer and merchant Abel Tasman, the first European to discover New Zealand in December 1642 while on an expedition for the Dutch East India Company.
Tasman is large, with a few populated settlements, but generally sparsely populated with only six people every kilometre. From mountains to valleys to plains, it has diverse and beautiful scenery.
The main urban centre of Tasman is Nelson City, which is a separate region…
Nelson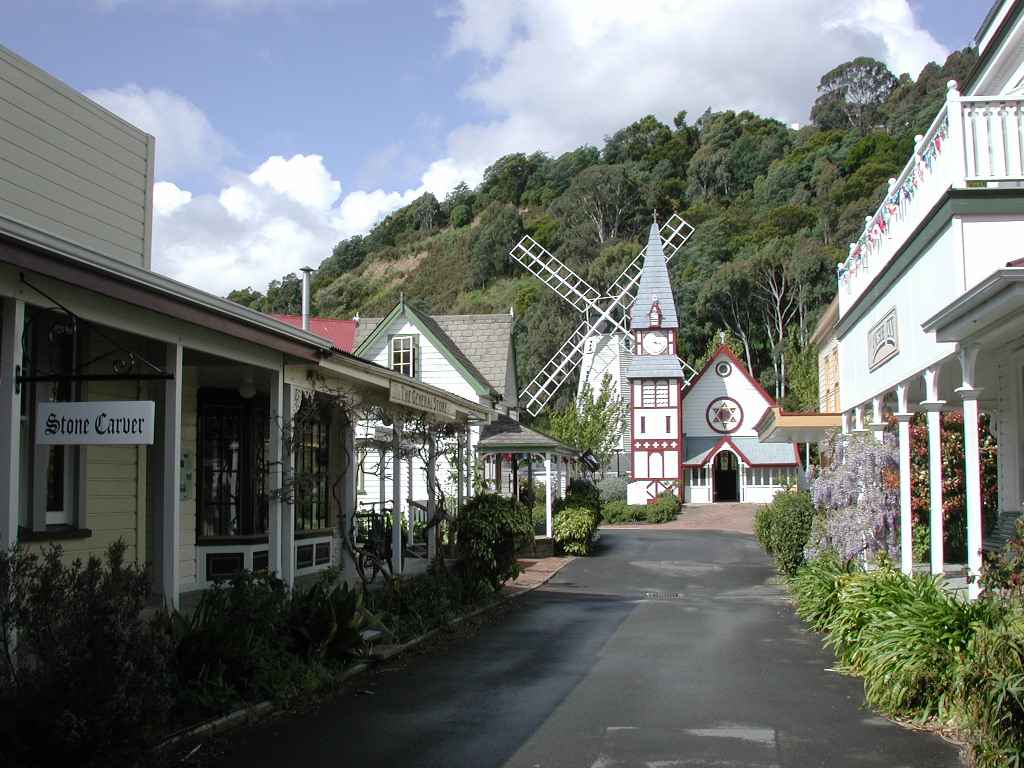 The oldest city on South Island, and the second-oldest city in New Zealand, Nelson was established in 1841 and became a city by royal charter in 1858. It is home to New Zealand's geographic centre, with a laid-back lifestyle and easy access to outdoor activities. Commutes are short, and it's easy to get where you need to go within Nelson.
The median house price in Nelson is only NZ$518,000 (£249,971), relatively cheap compared to Auckland and Wellington. On the minus side, travelling outside of Nelson is not particularly easy. Rail connections aren't as good as other New Zealand cities, and it is relatively isolated, especially for international travel. Youngsters may get bored with a lack of nightlife options. Nelson is a city best enjoyed by people seeking a quiet, high-quality life.
Marlborough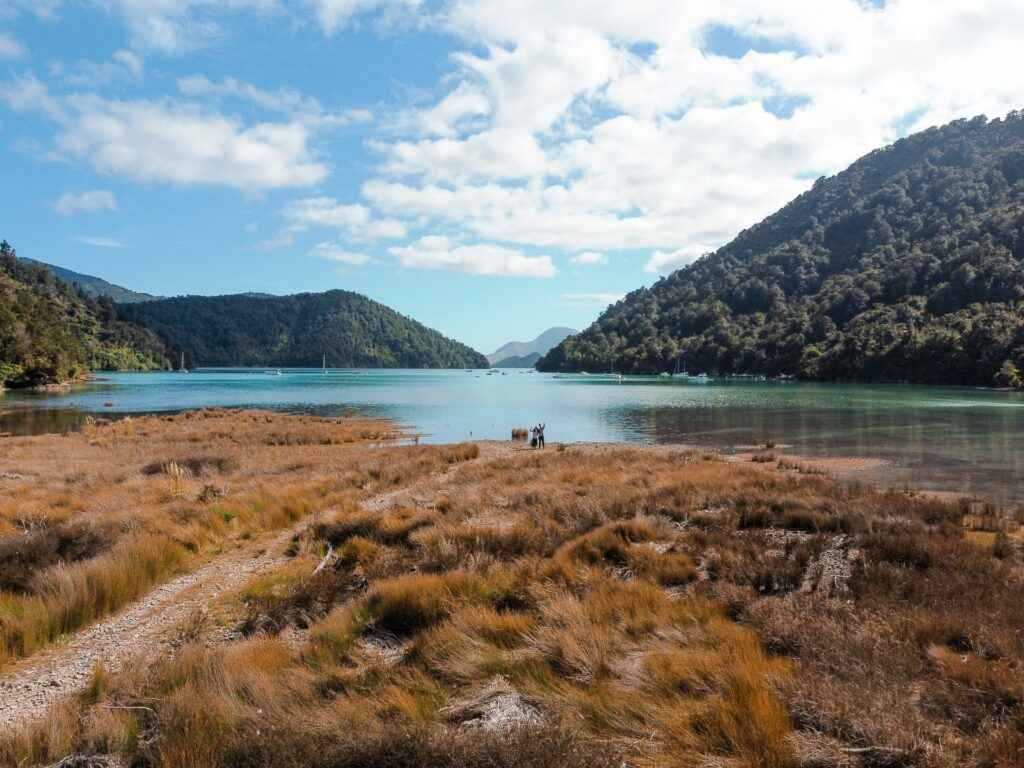 Adjacent to Nelson is Marlborough. In this region, you can find pleasant mountainous terrain, gentle rivers and plains. Marlborough is famous for its grape-growing and wine-making, with the Sauvignon Blanc wine a particular delicacy of the region. There are 65 wineries, 290 grape growers and more than 4,000 hectares dedicated to the industry.
As with many wine-producing regions, the climate is temperate and pleasant. Like neighbouring Tasman, the population density is low, meaning little traffic and plenty of peace and quiet.
Communities tend to be small, sparse and tightly-knit, but you might find that locals are more welcoming than you expect. However, for expats, this can limit job opportunities and the local transport system isn't sufficient to get you where you need to go. Housing is cheaper than in many regions, but it depends if you consider that a worthwhile trade-off for lacking job opportunities.
West Coast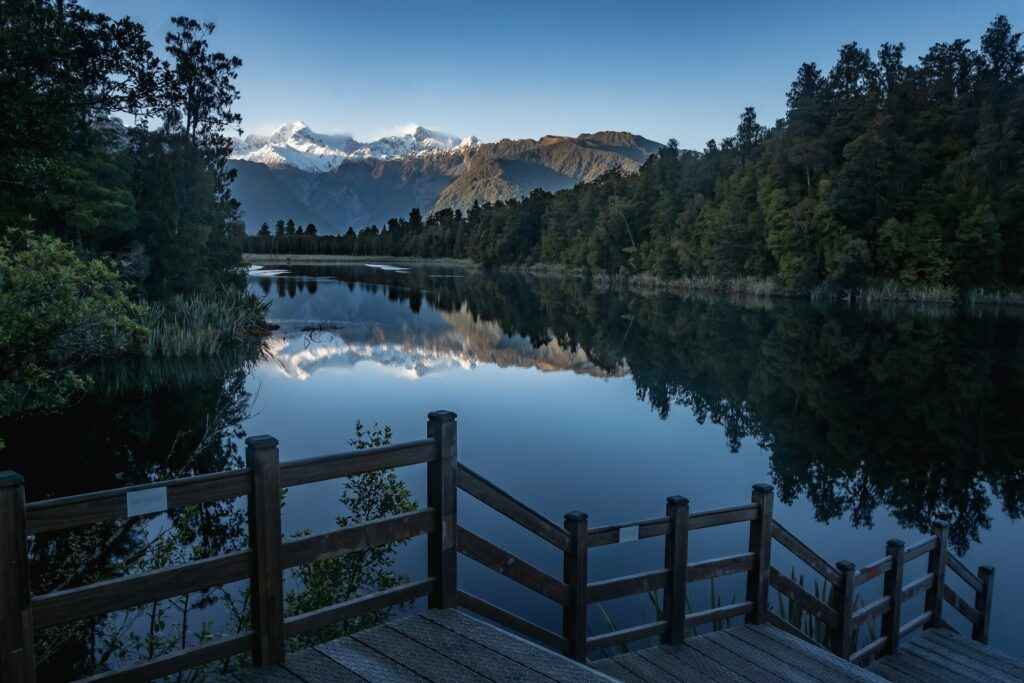 The long and narrow West Coast region is found on the… you guessed it… west coast of South Island. With just 32,000 people, this region is the lowest populated in New Zealand and one of the most remote areas of the country. European settlers flocked to the West Coast for its vast and untapped gold reserves.
Only five towns in the region number more than 1,000 people. Mining and tourism are traditionally the key economic drivers, although fishing and forestry have grown in recent years.
You're never far from the beautiful coastline here, with a long shoreline that extends the length of the region. Like Marlborough, communities are small and close-knit but welcoming to newcomers.
Traffic is not a problem on the West Coast, and neither are property prices. However remember that the population isn't only low, but actually beginning to decline due to lack of opportunities. Bear this in mind before relocating, although perhaps the remoteness is an enticing prospect!
Canterbury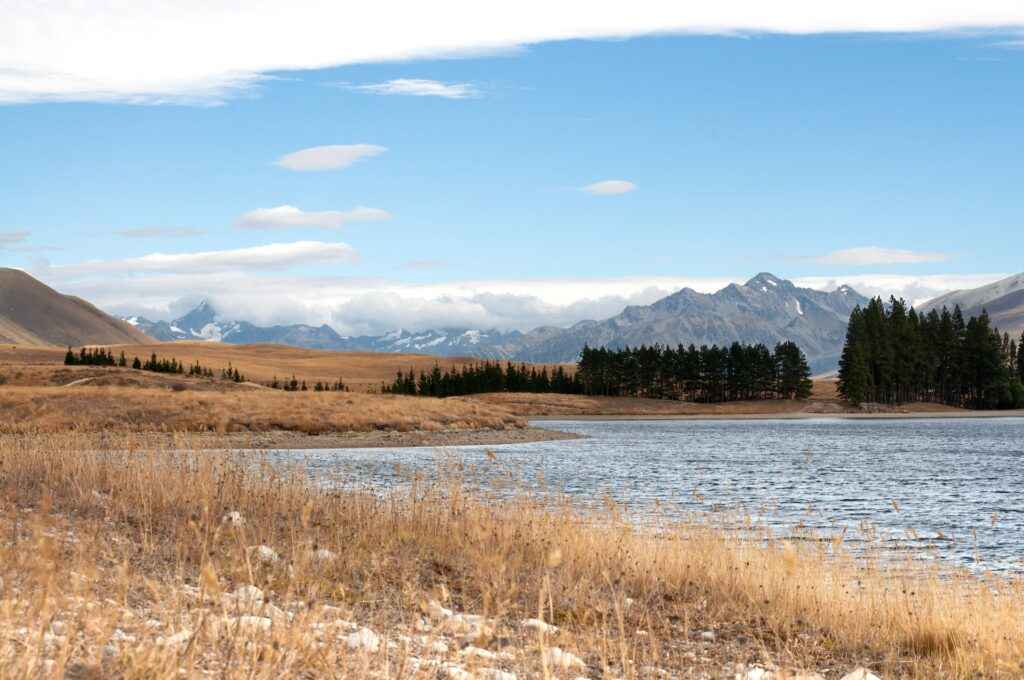 The largest region in New Zealand, Canterbury is vast, covering almost 45,000 square kilometres. In the central-east of South Island, Canterbury has experienced significant growth with promising job opportunities in agriculture, retail, accommodation and construction.
Canterbury is a significant contributor to the New Zealand economy, and over half of the country's wheat and barley supply is produced here. Along with Auckland, Canterbury leads New Zealand for growth in employment.
The key city is Christchurch, the South Island's largest urban settlement and New Zealand's second-largest city with a population of almost 390,000 people. Public transport here is extensive and convenient, and like many New Zealand cities, it's easy to reach the great outdoors. You can find an array of international cuisine.
However, Canterbury's location means that winters can be harsh and long. There are occasional minor earthquakes and the sun is particularly strong. Once you make adjustments and get accustomed to the more extreme weather, you'll discover that Christchurch is one of the thriving cities of the country.
Otago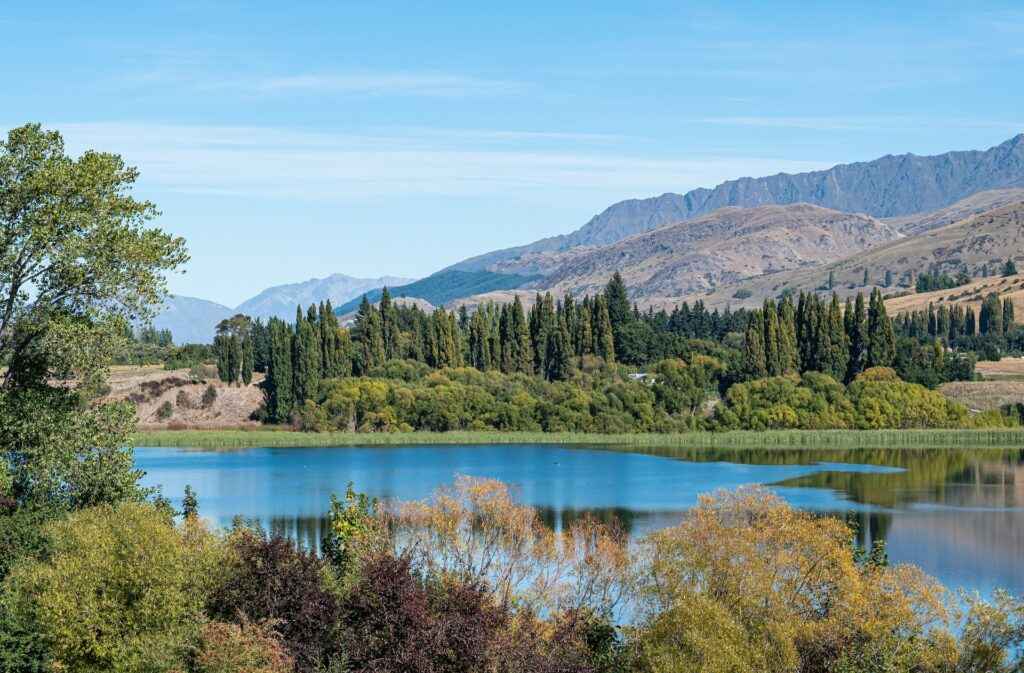 In the south of South Island, Otago is an increasingly popular destination for expats. The region is named after the Indigenous Maori pronunciation of Otakou, the name of a Maori village that was in the area. It is the country's second-largest region after Canterbury.
Almost 20 per cent of Otago's population was born outside of New Zealand, attracted by the spectacular scenery and fantastic weather. You could choose to set up a home in Dunedin, an exciting student city, or Queenstown, a town that is a hub for sport and adventure enthusiasts or a residential city like Wanaka.
There are an increasing number of big companies and brands setting up in the region, meaning higher salaries and job opportunities in tech and digital.
However, the increasing number of new arrivals and high-profile jobs means the employment scene can be very competitive.
Southland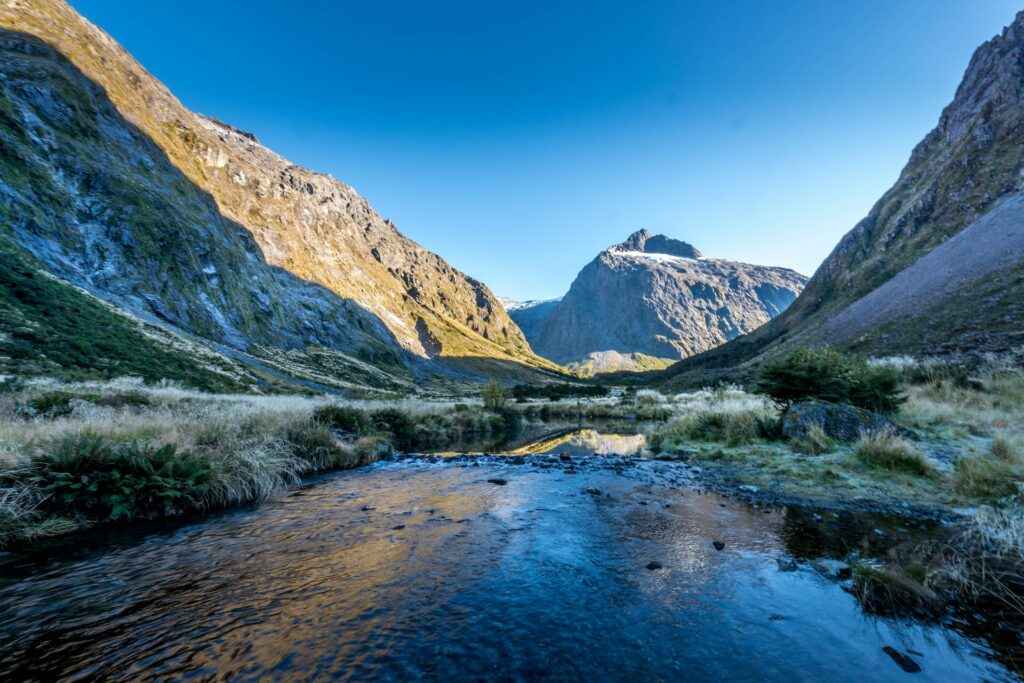 You can guess from the name that this region is the deepest south of New Zealand. Agriculture, particularly dairy farming, is dominant here, although you can find New Zealand's lowest average house prices too.
With just one city, Invercargill, with a population of 60,000, Southland is best suited to those seeking the rural lifestyle. After West Coast, it's the country's second most sparsely populated region.
Southland is not a traditional migrant hub, but it more than makes up for it in its natural beauty. Here you can find Milford Sound, a beautiful fjord and one of the jewels of New Zealand.
There is the spectacular Earl Mountains range nearby. If you need a demonstration of New Zealand's famous unique wonders, Southland provides it with snow-capped peaks, fjords and glacial lakes.
Final thoughts
Whether you choose to live on the North Island at a surfer paradise or cosmopolitan city, or a South Island wine-producing region of green hills or in a village in view of snow-capped peaks and spectacular lakes, the islands of New Zealand can offer you a transformative lifestyle. Each region has something unique to offer and something that will be right for you.
Moving to New Zealand?
Moving to New Zealand means achieving your dream, but also travelling to a very distant place. You might be feeling the stress, but there's no need to worry. Our experienced team can take the weight off your mind with a stress-free move, no matter which region you're interested in relocating to. We have years of experience in international removals to New Zealand. Contact us today to find out more about the services we offer, and we can help you begin to build your new life in New Zealand.