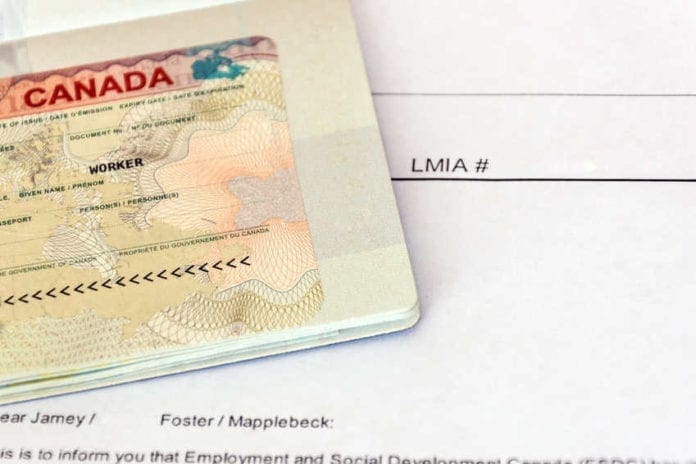 In our previous article, Moving to Canada From the UK – The Definitive Guide (2021) we looked at many topics in relation to moving to Canada and what you could expect. We touched on Canadian Visas and immigration, and mentioned that this was not always a simple process, so we'll go into a bit more detail here.
In this moving to Canada from the UK blog we will help you answer the following questions:
What is Canada's Immigration Policy?
The Canadian government works to promote a policy of multiculturalism and diversity and this, along with a lack of large-scale unauthorised immigration, means that immigration is generally viewed favourably by the Canadian public. It is seen as playing a vital role in the economy, as there is a shortage of skilled workers combined with a low birth rate resulting in an ageing population. The immigration policy allows younger, skilled workers into the country.
That said, even though immigration is key for the Canadian government and economy, it is not always a simple process.
How Many People Living in Canada are Immigrants?
As mentioned in our Guide to Moving to Canada, around 50% of the population of Canada were born in other countries, and it is a popular place to relocate to from overseas. This increased in recent years due to the USA's declining immigration and in October 2020 it was announced that Canada aimed to welcome 350,000 new immigrants in 2021, and even more over the next two years.
What is Electronic Travel Authorization in Canada?
If you wish to visit Canada on a temporary basis (up to 6 months) and are a British citizen, you are able to apply for an Electronic Travel Authority or eTA. This will allow you to visit Canada temporarily, but not to stay permanently or apply to become a Canadian citizen.
What are the Criteria for an Electronic Travel Authority (ETA)?
To be eligible for an eTA, there are a few criteria that you must meet. These range from being over 18 and having a valid passport to having enough funds to cover your stay and not having a criminal record. You cannot work or study in Canada and must intend to return to your home country.
How Do I Apply for An Electronic Travel Authority?
The application is a fairly simple process. You will need a valid passport, e-mail address and debit/credit card. Applying for an eTA will cost CA$7 (approximately GB£4) and this must be paid when the application is submitted or it will not be processed.
You can apply for an eTA on the official website for the Canadian government.
Once issued, the eTA is valid for 5 years, during this time you can travel to Canada as many times as you like but only for a period of 6 months at a time.
Can I Work in Canada on a Temporary Basis?
If you are planning to move to Canada to work and not stay permanently, you can do so on a temporary Visa or work permit.
Can you move to Canada without a job?
Usually, an offer of employment from a Canadian employer needs to be in place before you are able to have a temporary work Visa, and the Canadian employer may also need to apply for a Labour Market Impact Assessment (LMIA) before they can offer a non-Canadian resident a job.
The LMIA ensures that there are no Canadian citizens or permanent residents available to do the job role before it is offered to someone who is not a resident. Once this is issued, the job offer can be sent to the prospective employee overseas.
With the job offer, a foreign worker can then apply for a temporary work permit. If successful, the duration of your stay is determined by the length of your job offer, the validity of your passport and the length of validity on the LMIA.
There are some cases where an LMIA isn't required, but generally, this is needed before you can be offered temporary employment in Canada.
Moving to Canada Permanently
There are a few options available to you when you are planning on moving to Canada on a permanent basis and you don't even need to have a job offer in place, although it can help. A good place to start is with the Government of Canada website, which has all of the information you need to apply to immigrate to Canada, but we will go through some of the details here. You will need a permanent residency card, which is valid for 5 years.
Moving to Canada with The Express Entry System
The Government of Canada has a program for applications for permanent residence from skilled workers called Express Entry.
How does Express Entry work?
The government collects a pool of applicants and, based on a scoring system, invites those that they feel are more likely to contribute to the Canadian economy to then apply for permanent residency.
The points are based on various factors, one of which is your language ability which is determined by a language test. You will be tested on your French or English language skills and can earn 50 additional bonus points for strong French skills even if it is your 2nd language.
Other questions concern your nationality, age, education and work experience as well as details on your family members. If you are amongst the candidates with the highest scores you will be invited to apply for permanent residency.
Learn more about Express Entry in our comprehensive guide to Express Entry, how it words and how to apply.

Or, visit the official Canada Government website on Express Entry here:
https://www.canada.ca/en/immigration-refugees-citizenship/services/immigrate-canada/express-entry.html
The Provincial Nomination Program (PNP)
Another option to enable you to immigrate to Canada without a job offer is via the Provincial Nomination Program (PNP). Each province in Canada has its own employment demands based on the industries that are found in the province. For example, British Columbia has an increasing demand for IT professionals as the IT industry is a growing market there.
As this is a program led by the individual provinces, you must first choose the province in which you are planning to move to and work in, and each province has their own requirements to fit the type of skilled employment that is required.
As part of the process, no matter where you are planning to move to in Canada, you will need a medical examination as well as a police check. From there on you will need to contact the specific province or territory for your application. For more details on the PNP process for each province visit the Government of Canada page on How the Provincial Nominee Program (PNP) works.
What is a Start-up Visa in Canada?
As well as becoming an employee, or proving that your skills are required in the province that you are planning to relocate to, if you can show that you can create jobs by starting up your own business in Canada you may be able to apply for a Start-Up Visa.
The aim is to create jobs in businesses that are innovative and can compete on a global scale, and to apply you must have a qualifying business, a letter of support from a designated organisation, meet language requirements and have enough money to be able to settle in Canada as financial support isn't offered.
How Much Money is Required for a Start-up Visa in Canada?
The amount of money you need depends on the number of family members you have, so for a family of four, you will need CA$24,553 which you aren't allowed to borrow.
A designated organisation is a business group in Canada that has been approved to support possible start-ups, and you will first need to convince one of these organisations that your business idea is worth supporting before they confirm this in a letter of support.
The cost of applying for a start-up Visa is around CA$2,075 and can take up to 16 months, and you will need to give biometrics with your application e.g. fingerprints and a photograph as part of your application.
How to change from a Temporary Work Permit to Permanent Residency
A work permit itself cannot be used for permanent residency in Canada, but once you are working there under a temporary work Visa you can apply for permanent residency under the Canadian Experience Class (CEC) program. This is for skilled workers who already have work experience in the country and want to become permanent residents.
As with other Visa programs, you will need to meet required language levels in writing, reading, listening and speaking, and you'll need to have at least 1 year of skilled work experience in Canada, gained in the last 3 years before your application is made.
If you are planning to live in the province of Quebec you will need to follow a separate program as they have their own selection policy for skilled workers.
Canadian Permanent Resident Card
When moving to Canada and staying on a permanent basis, through any of the means discussed or any other available, you will be issued a Permanent Residency Card. The permanent resident card is the Canadian equivalent of the US green card.
You will need to have your card with you if you leave and then return to Canada to prove that you are a permanent resident and if you do not have it with you then you will not be allowed to board your flight (or other means of transport) to Canada.
It is also referred to as the "Maple Leaf Card" as the card contains a maple leaf on the front, and they are normally valid for five years before you need to renew.
What Jobs Are in Demand in Canada?
As you can see, there are many options as to how you can apply for both temporary and permanent residency in Canada. The processes aren't easy and depend on your work experience, history and whether or not your skills are required in the province you are looking to relocate to.
There are many skilled roles that are in demand in Canada, so if one of these roles ticks a box for you it could be the time for you to look at relocating to Canada.
Web Developer: In certain provinces, the IT industry is booming and, along with roles such as software engineers, a web developer is much sought after.
Human Resources Managers: Office managers, recruitment officers, admin assistants and other office support roles are needed in some provinces.
Veterinarian:
Web Developer: In certain provinces, the IT industry is booming and, along with roles such as software engineers, a web developer is much sought after.
Human Resources Managers: Office managers, recruitment officers, admin assistants and other office support roles are needed in some provinces.
Veterinarian: There are many domesticated pets in Canada, but they are short of the number of vets that they need. With the correct degree, the door could be open for you.
Drivers/Welders/Labourers: It is not only roles that require a degree or office experience that are sought after in some parts of Canada. There are roles that have more vocational training that are also in high demand.
Whatever your experience or skill set, take a look at the list of the Canadian National Occupational Classification (NOC) list to see if you could be accepted for express entry as a skilled worker.
Applying for Canadian Citizenship
Once you have been a permanent resident in Canada for 3 out of 5 years you can apply to become a Canadian citizen. Permanent residency cards are only valid for 5 years and need to be applied for and paid for every 5 years. A Canadian citizen does not need to renew their documentation in this way and has only to renew their passport every 10 years.
With Canadian citizenship comes a Canadian passport. You are able to travel to many countries without a Visa if you have a Canadian passport, and can come and go as you please. It may also open more doors for job opportunities, as well as allowing you to vote as well as possibly running for political office.
To apply for Canadian citizenship, as well as have permanent residency and having lived in Canada for the correct amount of time, you may need to pass a citizenship test and prove your language skills.
Canadian Citizenship Test and Interview
Depending on your age and situation, you may be asked to take a Canadian Citizenship test. Adults between the ages of 18 to 54 years old need to both take the test and undertake an interview. But adults 55 years old and over are exempt from the test and just have the interview.
Under 18's do not take the test, and in some cases will need to undertake the interview depending on whether or not they have a parent applying at the same time as them.
For more details on whether or not you'd need a Canadian Citizenship test the best place to begin is the Government of Canada webpage on the Citizenship test and interview.
The test is to show how much you know about Canada, and consists of 20 questions on history, geography, government and other aspects of living in Canada. It is in English or French and should be 30 minutes long and consists of multiple-choice and true or false questions. You'll need 15 out of 20 correct answers to pass!
After taking the test you will be invited to an interview, where your language skills are tested and your application and documents are checked.
Next is the ceremony where you will need to take the Oath of Citizenship, be given your certificate, sign an affirmation of Citizenship form and, last but not least, sing the national anthem. Due to Covid-19, all of this is online at the moment rather than face-to-face.
Moving to Canada
Once you have found out which Visa or work permit option best suits you, and you have an idea of when you are moving to Canada, then contact us at 1st Move International and we can arrange to move your personal belongings.
We have been moving our customers to Canada for over 20 years, and between us and our Canadian agents, we can help you with the documentation you'll need to clear your personal effects through Customs in Canada.
Take a look at our Moving Overseas Checklist for a head start on some things that you need to be aware of, but may not have thought of, or our Ultimate Guide to Moving to Canada which gives help and information specifically on relocating to Canada.
With our unique Shrink-Fast palletising technique we can use commercial consolidators with regular departures, meaning that your personal effects are securely shipped from door-to-door minimising delays and damages. For more information take a look at our previous article "How Does Palletising Your Personal Belongings Make Moving Overseas Safer?"
To find out more about our moving services, take a look at international removals to Canada, where you can request a bespoke quotation, or call us on 0117 982 8123 or 0800 389 0784. We hope to hear from you soon and to help you in your move to Canada!