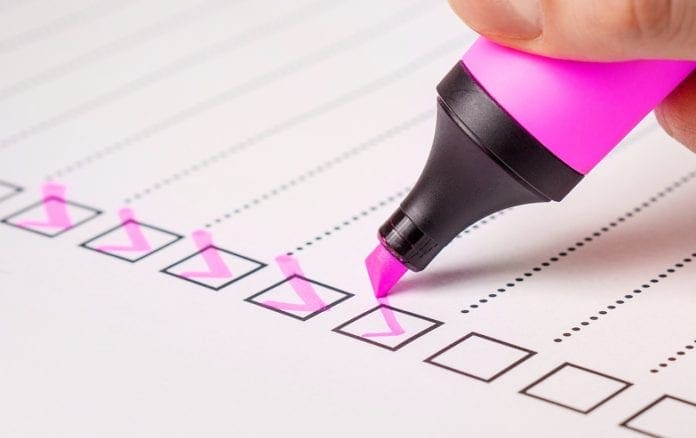 Moving overseas can be an incredibly exciting adventure, but also involves major life changes. Without proper planning and preparation, your dream of living abroad can quickly turn sour.
To help you avoid common pitfalls, we've compiled advice and anecdotes from 1st Move International customers about mistakes they made when relocating overseas, as well as some tips from our team of expert move managers.
Heeding their wisdom will ensure your international move goes smoothly. Here are some of the most common mistakes expats make and how to avoid them:
Not Doing Sufficient Research
Before finalising plans to move overseas, extensive research is vital. Fully understand requirements around visas, paperwork, customs regulations and how to ship belongings internationally. Thoroughly research the country, including language, culture, transport, healthcare, laws, accommodation, living costs and employment. Visit your destination multiple times if possible for extended stays, don't rely solely on holiday experiences.
We offer a wealth of advice and expertise for major destinations on our blog, specifically targeted at those moving overseas. Check them out to start off your research before you move:
Failing to Plan and Get Organised
Success lies in the planning. Once you've researched and chosen your destination, start planning everything needed for your move. Create detailed checklists and schedules for actions and deadlines. Notify relevant parties well in advance to close accounts like utilities, loans and investments in your home country. Gather essential paperwork: passports, visas, medical records, insurances, legal documents, birth certificates, driving licenses, pet paperwork and more. Make copies. Sort possessions into categories for shipping, storage or disposal. Begin decluttering early and don't ship more than necessary.
Not Budgeting Realistically
Underestimating costs of the immigration process is common when relocating overseas. Do your homework to accurately budget for flights, shipping, accommodation, living expenses and more. Factor in unexpected costs and have an emergency fund available. Be conservative initially until you find your feet. Moving abroad can impact income and pensions, so understand tax implications beforehand.
Hiring an Unreliable Removal Company
Your belongings will travel thousands of miles, so trust them only to reputable international removers like 1st Move International. We have over 25 years of experience handling overseas moves with our unique palletised shrink-wrap packing system for the safest international move. Read online reviews and ensure your company is fully licensed, insured and handles the entire process including packing, customs clearance, shipping and delivery. Don't choose based on price alone. Avoid unfamiliar local firms without specialist overseas expertise.
Learn more: How to Choose the Right International Removals Company
Failing to Understand Customs Regulations
Each country has specific prohibited items, so research these thoroughly to avoid customs delays or confiscations. Specialists at 1st Move International stay current on all regulations to ensure your shipment passes inspection smoothly. Certain food, plant and outdoor items may be restricted, along with replicas of religious icons. Don't let improper paperwork jeopardise your move.
Learn more:
Moving Without Visiting First
Don't move overseas without visiting your destination first to truly experience what living there will be like full-time. Spend extended stays there rather than brief holidays. Learn the language, explore the culture and neighborhoods, and test out commutes. Moving abroad based solely on a holiday is a huge mistake. You need in-depth exposure to make sure it's the right fit before committing long-term.
Underestimating Timelines
Give yourself ample time as international moves, from start to finish, can take longer than expected for planning, admin, packing, shipping and farewells. 1st Move International's consultants can assist with detailed timelines and checklists. Don't assume you can sort everything in a few weeks. Rushing will cause mistakes and important tasks being missed.
Not Measuring Furniture
Measure furniture and possessions before moving to ensure they'll fit in your new overseas home. Don't assume pieces will fit without checking room sizes. Shipping items that end up not fitting is a costly waste. Take detailed measurements and compare to floorplans so you know what to bring.
Moving for the Wrong Reasons
Avoid basing relocations on whims, romantic notions or simply craving adventure. Consider how the move improves quality of life, values and career prospects. Include family early in the decision-making process. Manage expectations realistically. Moving abroad on a whim rarely ends well. Carefully analyze your motivations to make sure it's the right move long-term.
Not Respecting Local Culture
Before relocating, learn about cultural values, etiquette, dress codes and societal norms. Be open-minded, avoid judging new customs. Respect religious sites and practices. Discrimination can harm relations with locals. Embrace the culture by trying food, learning some language and joining in traditions. Failing to respect the local culture will isolate you and possibly get you into trouble. Do thorough research to avoid offending.
Not Planning for Pets
Research quarantine periods, paperwork required, and use a specialised pet relocation company when moving overseas with pets. Each country has specific regulations. Not planning accordingly could mean your pets can't travel with you or end up in quarantine kennels for months. Arrange proper transport, certificates and paperwork well in advance.
Not Learning the Local Language
Learn at least basic phrases in your new country's language. This significantly helps daily life in your new home. Navigating life abroad without knowing the local language is extremely difficult. Make language lessons a priority during your preparation. Even basic skills will help with shopping, transport, and making new friends.
Not Reviewing Health Insurance
Review health insurance coverage – some policies don't cover you when living abroad. Arrange alternatives. Don't assume your existing health insurance includes overseas coverage. You don't want to be caught out paying expensive overseas medical bills if you become ill or injured. Do your research and get the right insurance.
Not Arranging Mail Forwarding
Arrange mail forwarding before moving so important documents and correspondence reaches you overseas. Missing mail and bills can quickly become problematic. Set up forwarding with your post office and notify key contacts of your new address. Digital mail forwarding services provide added reliability.
Not Researching Schools
If relocating with kids, extensively research schooling options, requirements, costs, and application processes in your new country. School systems differ enormously between countries. Don't leave arrangements until the last minute. Well in advance, research quality schools in suitable locations so your kids have a smooth education transition.
Not Knowing Local Laws and Etiquette
Learn about local laws, norms and etiquette of your new home to avoid issues. What's acceptable differs widely across countries. Behaviors you take for granted could be illegal or cause serious offense in your new country. Study up on important laws, social customs and taboos before relocating.
Not Scouting Neighborhoods and Housing
Take time to explore target neighborhoods and housing options in-person before deciding where to live overseas. Don't pick a place to live based only on online research. Visiting different areas gives you a true feel for locations, commute times, and amenities. Be prepared to pay more for desirable and convenient neighborhoods.
Embarking on an international move is a significant step, filled with both excitement and challenges. As our customers' experiences have shown, the difference between a smooth transition and a stressful ordeal often lies in the details.
The journey of relocating is not just about moving belongings but also about transitioning lives, cultures, and routines. By taking heed of the shared wisdom and partnering with trusted experts like 1st Move International, you can ensure that your overseas adventure starts on the right foot.
Remember, preparation is key, and every step taken in advance will pave the way for a seamless move. Safe travels and happy settling!
Looking For an International Removals Company?
When moving overseas, one of the most crucial decisions you'll make is selecting a reliable removals company. Your belongings are not just items; they're memories, treasures, and essential parts of your life. Entrusting them to a company is a significant step, and you deserve the best in the business.
Why Choose 1st Move International?
Faster Shipping: Our streamlined processes ensure that your belongings reach their destination promptly, reducing the waiting time and letting you settle into your new home faster.
Safer Packing with Shrinkfast: We take pride in our unique Shrinkfast packing procedures. This method ensures that your items are packed securely, reducing the risk of damage during transit. Our commitment is to ensure that every item, from the most robust piece of furniture to the most delicate heirloom, arrives in the same condition it was packed.
Ready to Make Your Move? Don't leave your precious belongings to chance. Choose a company with a proven track record and a commitment to excellence. Get a free quote from 1st Move International today or contact us to learn more about how we can make your international move smooth and hassle-free. Your adventure awaits, and we're here to help you start it right!