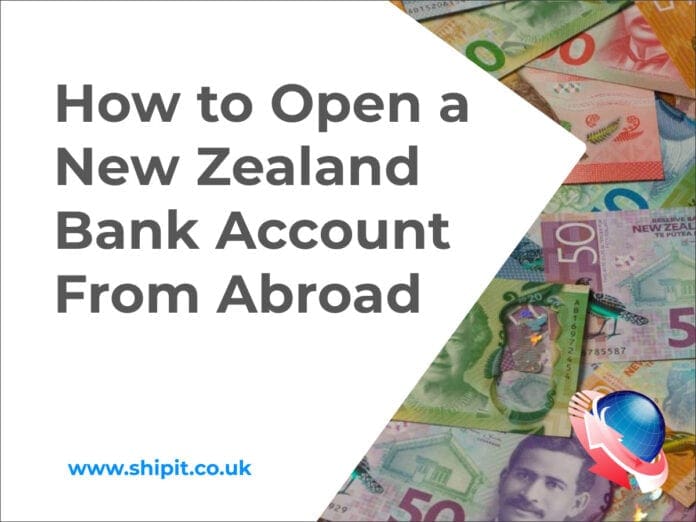 Life in New Zealand might appear to be all sweeping mountain views, clear rivers and adventurous activities, but the country hosts a thriving financial sector too, and there are some useful things to know if you're thinking about moving overseas from the UK.
If you want to know how to open a bank account in New Zealand, then read on. This will likely be one of the very first necessities you'll need to tackle, and in this article, you can learn about the leading banks in the country, how to use them and some important tips on banking there.
New Zealand is a friendly and open country, and so banking here or trying to open a new bank account is not the patience-testing or expensive challenge that it can be in some countries.
When you arrive in Auckland or Wellington (the two most popular arrival airports), you'll need to get used to the New Zealand dollar (NZD). You'll get $1.96 to the British pound, and can enjoy a hardier currency than the British version. The notes are amongst only 11 varieties in the world that use a plastic polymer and so are entirely waterproof (useful for a small island nation).
The Banks to Look Out For
The banks below are the principal institutions that you'll find in most parts of New Zealand:
ANZ National Bank
ASB Bank
BNZ (Bank of New Zealand)
Kiwibank Ltd
The Cooperative Bank
ANZ National Bank is the largest and widest-spread of them all, with close to 200 branches over the country and around 600 ATMs. For coverage and easy access, ANZ may be your best choice. If you're the type of person that wants to know that wherever you are, there's a bank branch close by, this will be your best bet.
ASB Bank operates over 120 branches across New Zealand, but similarly has around 600 ATMs. ASB could also be an excellent choice for those seeking extensive coverage (especially for taking cash out at their many ATMs).
The Bank of New Zealand and Kiwibank offer 174 and 266 branches respectively, and 400 and 250 ATMs. If you are more socially-minded, then the Co-operative Bank may be the best choice for you. With over 200 locations and 100 ATMs, your options for visiting in person will be slightly more limited. Still, they profit share with their customers and operate under a customer-owned business model to make up for it.
Who Can Open a Bank Account in New Zealand?
For a New Zealand bank account, it's possible to get the process started before you arrive, saving you valuable time and stress. You'll need to fill out an online application form with all of your details and information, and it's advised to get this done with plenty of time in hand before you arrive. You may experience delays if the paperwork is missing a section or something needs clarifying, and you won't want this stress intruding on your first days in beautiful New Zealand.
Opening a Bank Account In-country
You'll need to make an appointment in one of the branches, either in the larger cities or if necessary, in a local smaller branch. Most of the time if you want to open a New Zealand bank account, you'll need proof of address (must be a New Zealand address), proof of identification, a tax/identity number and a copy of your visa (if you need one).
You should come away from the appointment with a bank account set up, and an EFTPOS card with your chosen pin in your hand. EFTPOS cards are used in almost 75 per cent of electronic transactions in New Zealand, and is mostly the same as using a debit or credit card in the UK, tied to the funds you have in your current account. These cards are used primarily for face-to-face transactions though, and many will not work for online or phone purchases.
It's not very easy to get a debit or credit card as you may need permanent residency status first. If you stay long enough, it's certainly worth doing this to make your life easier and have access to other banking options. If you're not sure if you'll need a debit or credit card, talk with a bank assistant who can open a bank account in New Zealand for you, and they'll provide more specific answers for your particular circumstances.
Bank Fees
Some accounts are free, and others come with charges depending on how you use the account. ANZ offers their Access Advantage account for $5 per month (but is free if you deposit over $2,000 per month or are under the age of 25). Most accounts in New Zealand will charge a relatively small fee for incoming international transfers, but transferring money within the New Zealand system will generally be free.
The ASB Streamline account is free is you choose the paperless option (or $3.50 per month if not), and BNZ offers their Achiever Savings account with no monthly charge too.
Depending on the bank and account type, it's possible that using your EFTPOS card could come with transaction fees, so make sure to read the fine print of your account or ask the bank assistant who is helping you.
…………………………………………………..
Now you know how to open a bank account in New Zealand, the task of moving all your belongings over there is still waiting for you. A dedicated and professional moving company like 1st Move International can help, taking your possessions from door to door with no need for heavy lifting, stressful airport baggage experiences or crammed taxi rides. Get in touch now!