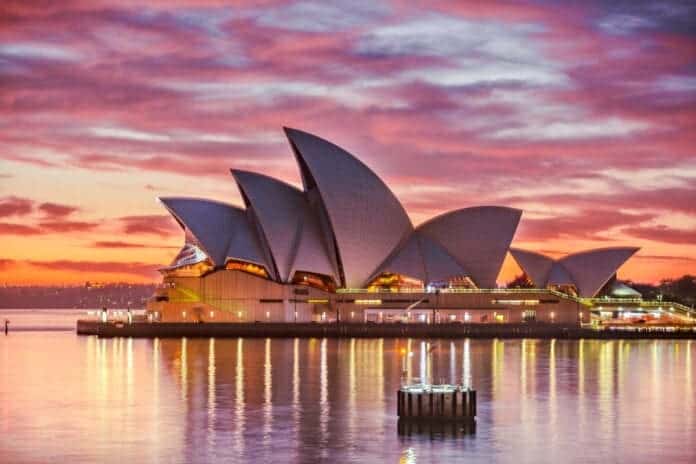 Australia boasts a high quality of life, unparalleled natural beauty, and an excellent climate, making it a popular place for British expats who dream of the good life Down Under. If you've decided to take the leap and want to learn more about moving to Australia, you'll be in good company with up to around 30,000 Britons making the move each year.
You'll enjoy all the perks of living in a native English-speaking country with a completely new and exciting lifestyle. But before you embark on this journey of a lifetime, you'll want to devise a plan for getting your belongings all the way to sunny Australia.
Shipping to Australia may seem daunting, but the support of a dependable shipping company like us is all you need to succeed. We'll ensure you have all the information you need for shipping to Australia, so you comply with the shipping restrictions to Australia with ease. These seemingly small steps will make a big difference when it comes to clearing customs in Australia. This way, you'll have no barriers and you can get started on the more enjoyable parts of your move.
Read on to learn everything you need to know about shipping to Australia. We'll help you see that with the right support, shipping to Australia from the UK can be easy. Together, we'll make sure this process is exciting, and your journey is smooth sailing all the way to your new home.
Prohibited and Restricted Items in Australia
As with any country, Australia has some pretty strict rules about what is and isn't allowed into the country. Of course, as an island and with its own unique ecosystem, things like plants, foodstuffs and chemicals such as pesticides are absolutely on the prohibited list. But are there are a few things on there that could affect the regular expat just looking to move house. For example, you're not allowed to import any seeds. There are also a whole lot of restricted items that may require cleaning before being allowed into the country or will be sent to be destroyed at your expense.
One of the most common items sent for destruction is Christmas decorations as they often involve things like pinecones and holly. These are considered a biosecurity concern, along with wooden items which can include everything from toys to antique furniture, baskets and carvings.
When you are shipping to Australia, think twice about other everyday items as well, camping equipment for example, bikes and barbecues, animal bedding, wetsuits, carpets and rugs. These are all items that fall within Australian customs restrictions and could be contaminated with animal of plant material. YOU should make sure you thoroughly clean these items before packing and often the way Australian customs deals with these items is to require cleaning or treatment prior to release or for them to be destroyed at your expense.
Don't worry, the Australian Department of Agriculture, Water and the Environment has put together a really clear list of items you should take into account along with top tips to follow if you're thinking of importing those items to Australia. Some of the top tips it outlines are to clean everything thoroughly, record what is in each box with your packing list and then number the boxes and match them to your list. If you are worried about certain items, pack them all together so they are easier to check all at once. It's all about making it easier to locate any items that could be flagged.
Also check in with the Australian Border Force which has a handy list of what's allowed, what's not and what you should declare to avoid any problems.
How to Pack
If you are shipping items to Australia for your big move, it pays to work with a respected shipping company as they know all the ins and outs of customs and can help you pack accordingly. They will also help with any paperwork you need to fill out as well as loading everything onto pallets and helping you fill out a packing list to present to customs in Australia and abide by any Australian customs restrictions. For example, we have customs clearing agents in every country who will be able to guide you through the necessary paperwork as well as helping you fill out the customs forms you need to submit before you arrive, making the whole process smoother. We'll even pack up all your belongings for you, which has the added bonus of ensuring we get everything well protected and densely packed onto pallets so you can save money on shipping costs.
I Do Declare
When you are undertaking removals to Australia you are sending Unaccompanied Personal Effects (UPE) and will need to fill out the appropriate form, which can be found here. Don't worry, your shipping company will help with any doubts you have. Remember you may have to pay duty on some items such as a car or alcohol and tobacco, but generally, you shouldn't have to for personal items you've owned for more than a year or that is clearly for personal use during your time in Australia. Your UPE statement form will be logged electronically via the Integrated Cargo System, so receiving your goods in Australia will be much faster.
By hiring a professional mover such as 1st Move International, you have all the support you need to ship your belongings to Australia. We have the lowest insurance claims record of any international removals business in the UK. If you're ready to make an international move, get in touch and make your move easier! Call now or get a moving quote here.