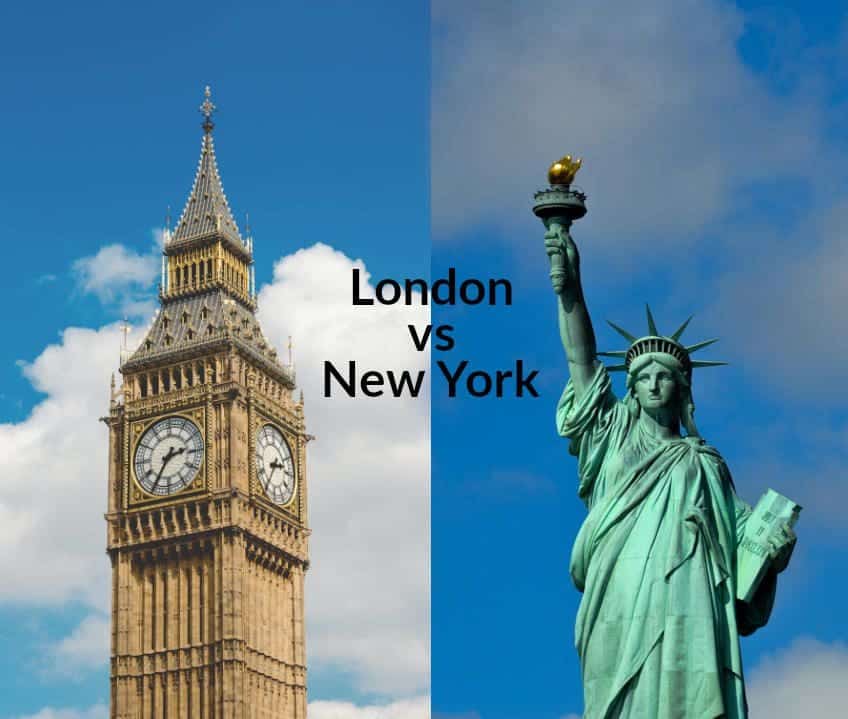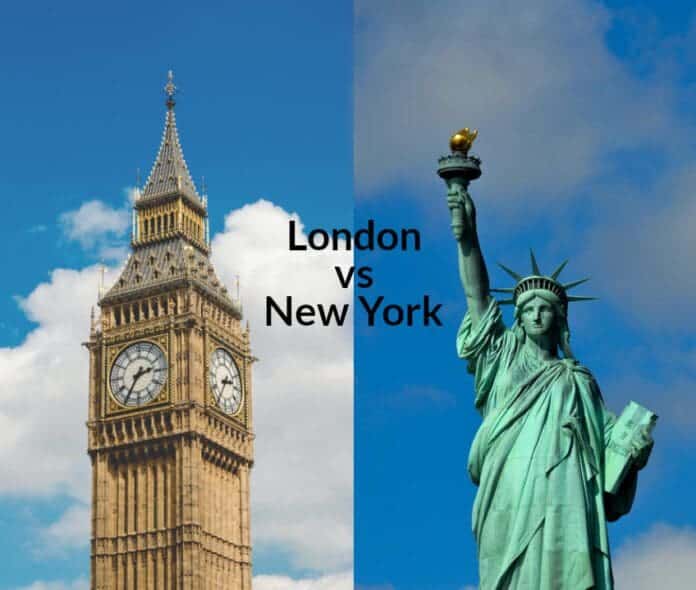 Are you thinking of swapping the Big Smoke for the Big Apple? Looking to change your view of the Thames to a view of the Hudson? Moving from Swinging London to the city so nice, they named it twice?
New York is one of the most popular destinations for UK expats. Let's dive into some of the differences and similarities of life in London versus New York and some pros and cons of moving to New York, USA. As well as exactly how you can navigate international removals to the USA with the help of 1st Move International.
Contents:
The Cost of Living London vs New York
One of the main factors to consider when moving overseas is the cost of living. Both London and New York are in the top 20 most expensive cities to live in 2021 (according to The Economist Intelligence Unit) but which city gives you more bang for your buck, or pound?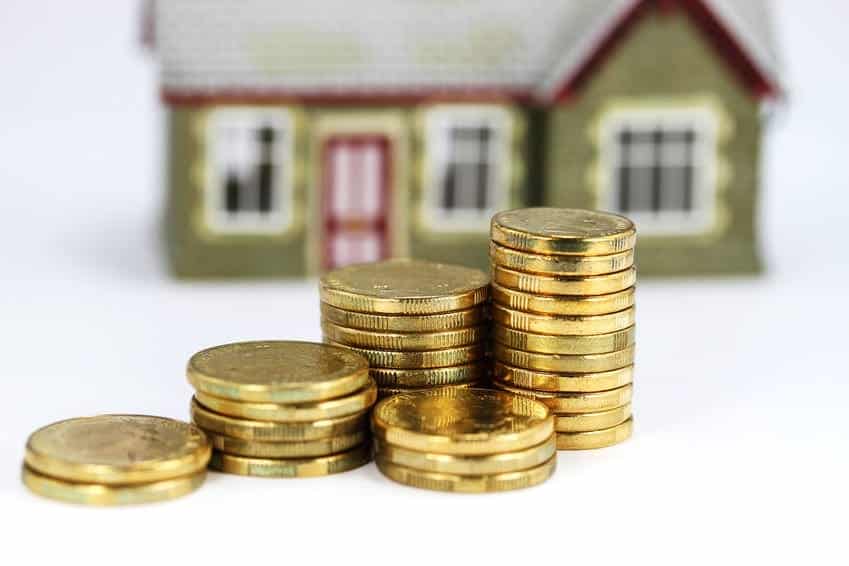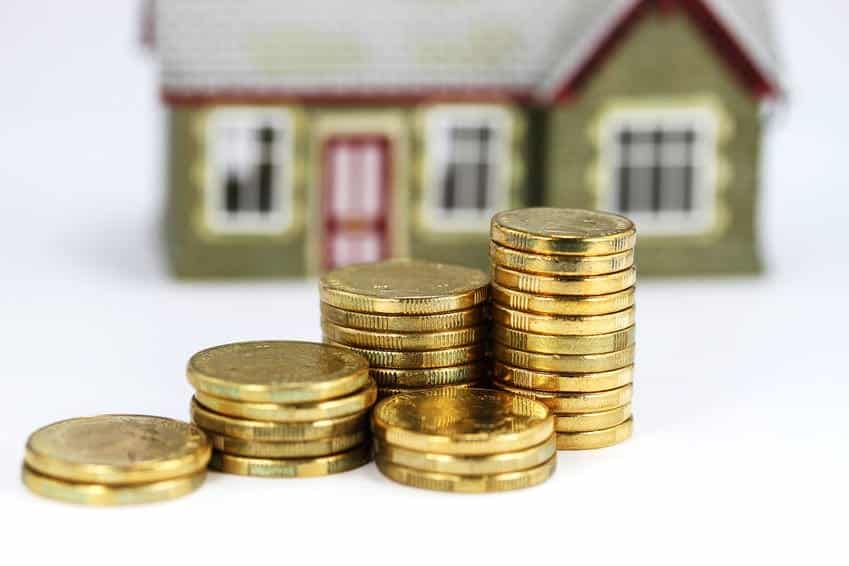 We will break this down over the key areas;
Housing / Rent
Whether you are renting or buying, both London and New York are at the top end of costs for their respective countries. If you are moving from London to New York you should expect to pay around 30% more to rent a 1 bedroom apartment, and up to 45% more to rent a 3 bedroom apartment in the centre of New York.
If you are buying, then currently you may expect to pay a little less in the centre of New York compared to the centre of London, around 3%, but this swings to around 4% more expensive if you are setting your sights outside of the centre of the city.
One other thing to think about, if you are buying with a mortgage, is that currently the average mortgage rate in New York is around 3.3% compared to 2.5% in London.
Utilities / Bills
Now, on the face of it, this is where New Yorkers get their own back, and your basic utility bills such as electricity, heating, water etc are around 37% cheaper than in London. However, you will need to bear in mind that New York in the winter is colder than London, and in the summer it is hotter. So you will need your heating more in the winter, and air conditioning in the summer if you live in New York.
Mobile phone charges will also cost you less once you move to New York, but you will be likely to increase the cost of your internet by 50% compared to London.
Food / Groceries
When it comes to your grocery shopping, your comparative cost is likely to be much higher in New York. On average, the cost of groceries in New York is over 50% higher than it is in London, with some costs even higher such as fresh bread (around 160%) and fresh fruit which is more than double (sometimes triple) the cost.
The reason for this isn't necessarily the cost of the goods to the vendor. Commercial leases in New York are very expensive, and the cost of the actual logistics to deliveries in the busy city are also very high. This combined with the higher wages that are paid in the city compared to elsewhere in the USA mean that the cost of buying your weekly shop is much higher in New York compared with London, and most other areas of the USA.
There are also differences in parts of New York, for example in Queens groceries are less expensive than in Manhattan, due to the cost of the property lease being lower.
Travel
Both London and New York have extensive internal transport systems, which are widely used due to difficulty in driving around some parts of the city. If you work in New York or London it is highly likely you will use the tube or subway to commute from outside of the centre of the city.
The cost of travelling is lower by around 20-30% in New York, compared to London. If you use a taxi then you will also pay less in New York (around 10-20% less) and if you do drive then the price of petrol (or gasoline) is more than double in London that it is in New York per litre.
Leisure
It's not all work, work, work. Eating out is something else that is more expensive in New York, essentially for the same reasons as the high cost of groceries. London has high costs for property, logistics and salaries compared to other parts of the UK, but is still cheaper than New York.
If you want to see a film, then the price of your ticket is slightly less expensive in New York, but if you want a ticket for Ed Sheeran the prices start at $115.00 (£85.00) in New York compared with £55.00 in London.
All in all, in comparison, your cost of living in New York is higher than if you lived in London. However this is all relevant to the salary that you can expect to be paid.
Working in New York
As with the rest of the USA, to work in New York you will need a work Visa or a Green Card. We have a recent guide on Moving to the USA – Do I Need a Green Card or a Visa which has all of the information that you need including how to apply.
Comparatively, salaries in London are generally much lower than in New York. For example, for a Human Resources Manager, the average salary in New York is US$93K (GB£69K) but in London it is GB£50K.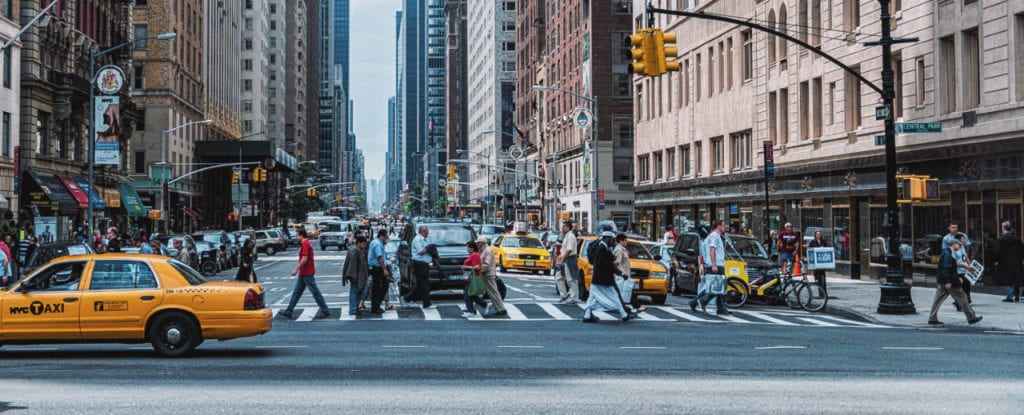 Aside from office type roles, a waitress in New York has an average salary of US$38K (GB£28K) compared to GB£18K in London. Bear in mind also that in the USA customers also have much more of a tendency to leave tips.
What is the Cost of Moving Your Furniture from London to New York ?
At 1st Move, we say "household goods aren't standard sizes" so it is difficult to give exact costs of shipping furniture and personal effects to New York without having the details of what is being shipped.
We have a couple of options for removals to New York, either using a dedicated shipping container or, using our unique "shrink-fast" packing procedure, sharing container space with commercial exporters. For more details on our packing process and the benefits of shipping with commercial co-loaders see our Faster Shipping, Safer Packing and Smarter Billing pages.
Shipping costs for New York from the UK currently start from around £1,300 but to ensure that your cost includes everything you require for your own shipping requirement please contact us via our website, call on +44 117 982 8123 / 0800 389 0784 or fill out our quotation form.
For quotations received from 1st Move International or any other international removals company please ensure that you check inclusions and exclusions to ensure that all costs that you require are covered. At 1st Move International, our quotations for shipping to New York from London are usually door to door, but not all international removals companies can offer this service.
Where to Live in New York
New York City is split up into 5 different areas, or boroughs, and each are made up of many local neighbourhoods. But which borough would suit you? Let's take a tour of them and hopefully help you to find out.
The Bronx
Although during the twentieth century, popular opinion was that The Bronx was known primarily for its poverty-stricken neighbourhoods and gang activity, it has seen significant development. There are some upper and middle-income neighbourhoods such as Riverdale and Pelham Bay, though the poorest congressional district in the USA is the 15th which is situated in The Bronx.
Some attractions that are in The Bronx are the Bronx Zoo, which is the largest in the USA, the Yankee Stadium, which is home to the New York Yankees baseball team and the New York Botanical Garden, which is the largest botanical garden in the state of New York.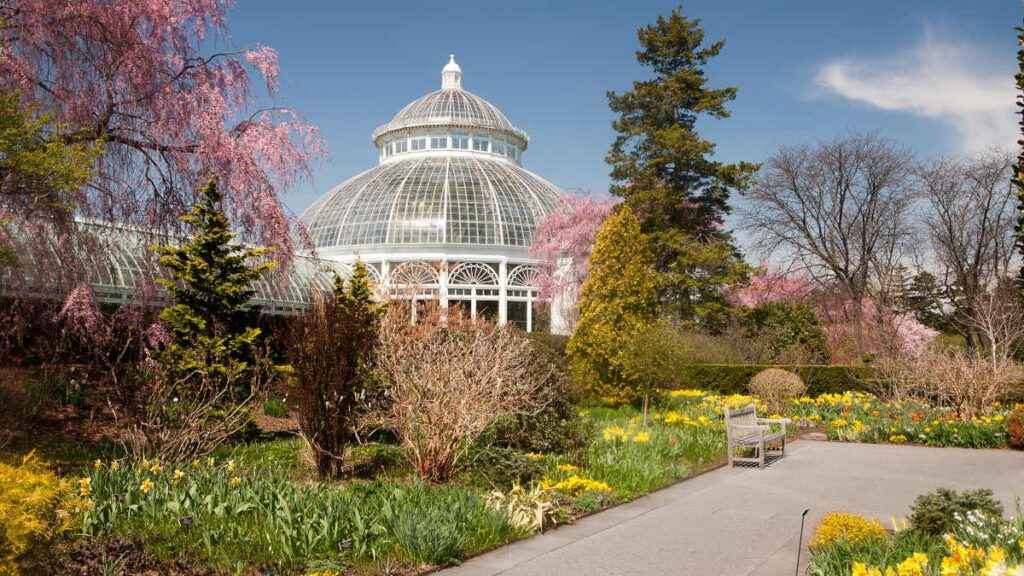 Housing in The Bronx is much more affordable than in Manhattan, and with the transport links, this means that living in The Bronx and commuting to Manhattan is easy and cost-effective. Other costs of living are cheaper in The Bronx such as groceries and leisure activities such as eating out.
There are however some neighbourhoods that are still less attractive than others, and the South-East Bronx is still considered as a little unsafe. The South Bronx area has become a desirable area to live in with many coffee shops, restaurants and art spaces, and there are affluent areas such as Spuyten Duyvil and Morris Park with a suburban style of living.
Brooklyn
The most populous of the boroughs of New York, if Brooklyn was ranked as a city it would be the third most populous in the USA. It has become a popular area of New York to live in in the past few years but has a high cost of living compared to much of the rest of the city, even some areas of Manhattan.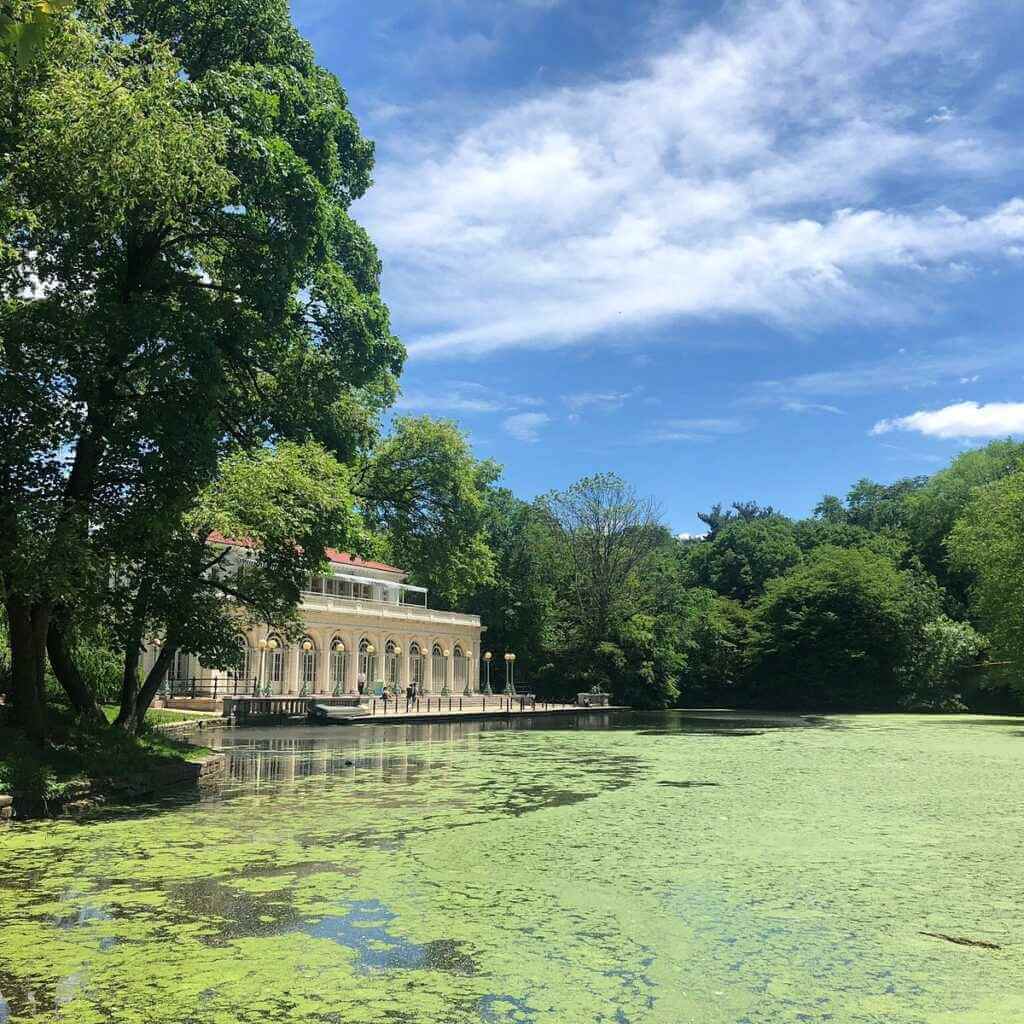 Part of the appeal of Brooklyn is the availability of public transport. This means that Brooklyn is well within the reach of commuters to Manhattan and other areas of New York for work. There are areas of Brooklyn to suit everyone, from families in the Clinton Hill, Brooklyn Heights and Down Under Manhattan Bridge Overpass (DUMCO) neighbourhoods to areas more suited to young singles and professionals such as Williamsburg and Crown Heights.
There are many places to relax in your leisure time in Brooklyn, such as Prospect Park, 90 acres that has a zoo and sports fields plus the boroughs only lake, Brooklyn Bridge Park, with sports facilities and playgrounds, and Coney Island, which has two amusement parks as well as a beach.
Manhattan
Arguably the place that always comes to mind when thinking of New York City, Manhattan is an expensive place to live, with the average cost of living coming out at 50% more than the rest of the USA. Whether you are buying or renting housing, eating out, shopping for groceries and everything else in between, you should expect to pay more if you are in Manhattan.
The neighbourhoods of Manhattan can be very small, some are famous for the immigrants that settled there initially, such as Chinatown, Little Italy or the Lower East Side, and some are more known for their current famous inhabitants such as TriBeCa (home of Hollywood actors Robert De Niro, Scarlett Johansson and Leonardo DiCaprio)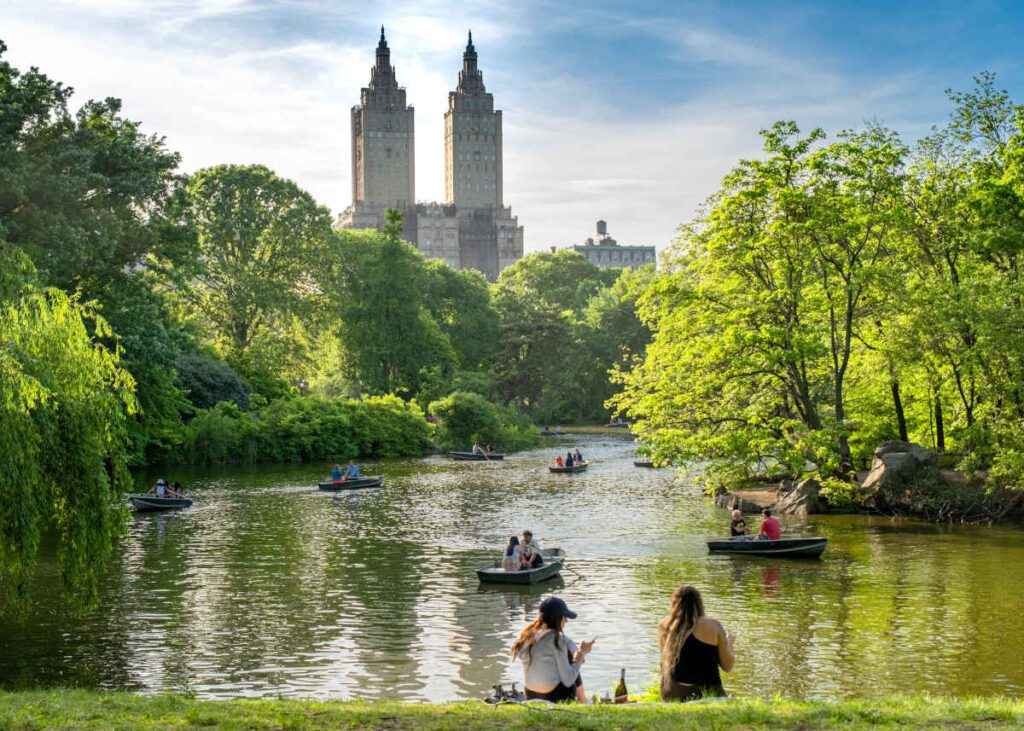 Places to visit in Manhattan include the theatres on Broadway, the world-famous Empire State Building and the National September 11 Memorial and Museum. Manhattan is also the home to Central Park, which covers 843 acres and is thought to be the most visited urban park in the USA. Scene to countless iconic film and television appearances, it ranks as one of the most popular places to visit in the city. However, although crime has declined in New York in recent years, it is thought best to avoid The Park at night.
Arguably the most iconic place to visit in New York, maybe even the USA, is situated on an island in the Hudson River. The Statue of Liberty has over 4million visitors every year (before Covid restrictions in 2020) and is an official US National Monument.
Queens
The largest of the boroughs of New York by land area, Queens is home to over 2.3 million residents. It's likely to be the first part of New York you visit, as it is the location of the 2 major airports in New York, LaGuardia and JFK. Again, transport connections to other boroughs are very good, so Queens is an easy commute, especially to Manhattan which is as little as a 10-minute train ride away.
Unlike Manhattan though, if you prefer to drive under your own steam, Queens has lots of on-street parking and garages. There are plenty of employment opportunities in Queens, so you do not need to commute to any of the other boroughs to find work.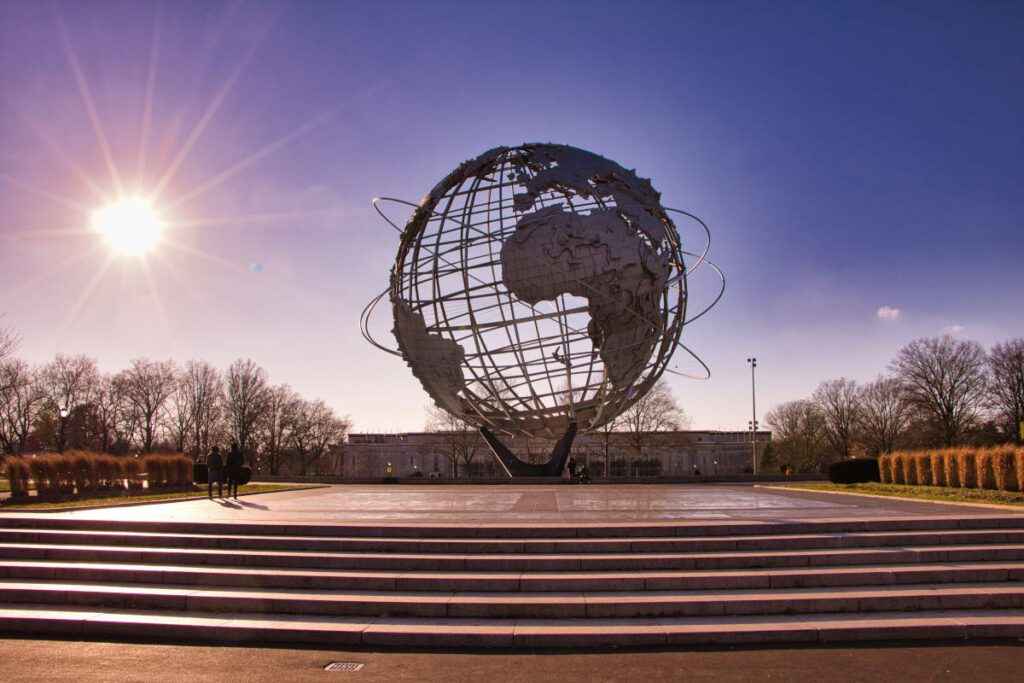 Queens is home to the New York Mets baseball team, and the Arthur Ashe Stadium which is the home of the U.S. Open Tennis tournament. It has some beautiful beaches to relax on, or surf, if that's more your cup of tea.
The neighbourhoods of Queens each have their own distinctive style. Astoria, which is close to Manhattan, is known for its large Greek population and has small, semi-detached homes, whilst Bayside, with small-to-medium sized, fully detached homes has a marina and has some of the best schools in Queens. Jamaica Estates is very upmarket, with large, expensive homes and excellent private schools, and Forest Hills has Tudor-style homes and miles of hiking trails nearby.
Staten Island
The least populated of New York City's boroughs, Staten Island is connected to Brooklyn via the Verrazano-Narrows Bridge and to lower Manhattan via the Staten Island Ferry. It is the only borough not served by the New York City Subway. This makes commuting to the other boroughs of New York more challenging than the rest of the city.
However, Staten Island does have it's benefits. The cost of living is lower (although if you are working elsewhere in New York you'll need to factor in travel costs as well as time) and due to the lower population figures there is much more space for greenery and larger homes (some with their own swimming pools) Due to this it is much more family orientated.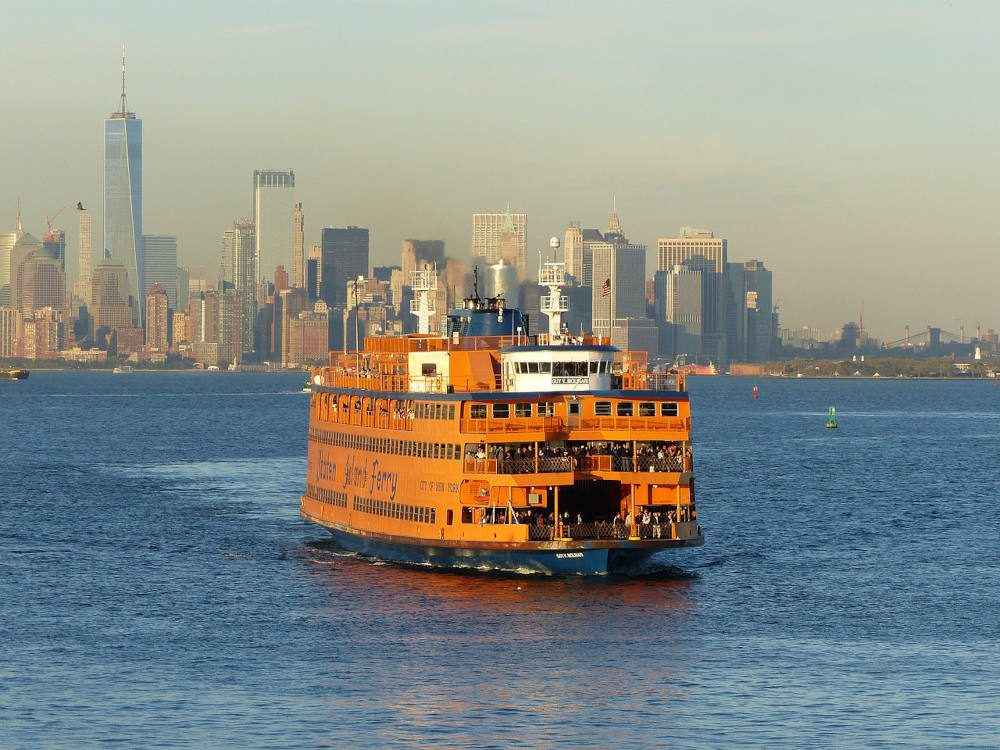 St George is the place for you if you are planning to catch that ferry and commute to Manhattan. It has an urban feel and lots of hip bars, restaurants and art galleries. Todt Hill is exclusive, with tree-lined streets and large gated homes, whilst West Brighton is great for families with parks and the Staten Island Zoo.
If you are planning on moving to Staten Island, don't be put off by all the "kills" that you find, such as the neighbourhood of Great Kills with it's marina and several beaches, as this is just the Dutch word for a body of water. Nothing sinister.
The Pros and Cons of Living in New York
As with all major cities, there are benefits and potential pitfalls of moving to New York. Some of them can be avoided by researching the borough and neighbourhoods available to you, and being prepared.
Pro – Higher Salary
As we have seen above, if you are moving from London to New York you could expect to be paid a higher salary for a similar role, even taking the rate of exchange difference into account.
Con – Higher Cost of Living
Conversely, it is likely that your cost of living will be higher than in London, but as mentioned above this can be affected by the borough, and neighbourhood within that borough, that you are moving to.
Pro – Transport
Most areas of New York are accessible by the Subway, and this means that you are able to move to one of the areas with a lower cost of housing and living whilst working in Manhattan or elsewhere with a higher salary.
Con – Heavy Traffic
Although the Subway is widely used (sometimes overcrowded at times) the traffic is still heavy in lots of areas of New York. Not only can this cause issues whilst driving, but you will need to watch your back as a pedestrian as well.
Pro – Job Opportunities
There are lots of different businesses and lots of opportunities for employment across all sectors. The opportunities aren't all in one area either, commuting around New York is possible via public transport, but in some cases not necessary.
Con – Plenty of Competition for Job Opportunities
With so many people all vying for space in some of the more populated areas of the city, there is a lot of competition for job opportunities. Also, due to the good transport links, this is not limited to the people that actually live in the borough that had the opportunity either. You are a small fish in a big pond.
Pro – It's New York
The city that never sleeps, moving to New York from London will give you an iconic address, and there is always something to see and to do. The wide range of restaurants, bars and music or art events will keep you entertained, and the green spaces and other leisure activities such as zoos mean that there is potentially something for everyone.
Con – It's New York
Expensive, some areas packed full of tourists, fast-paced (everyone has somewhere to be, and right now!) and a population of famously "direct" New Yorkers mean that this city may not be everyone's cup of tea.
1st Move International – Removals from London to New York
At 1st Move International, we have our removals vans in the London area every day, and weekly sailings to New York using commercial shipping services. This means that we are able to accommodate your preferred moving date and, once packed using our unique "shrink-fast" packing technique, arrange international removals to New York within a week of finalising the packing and paperwork. Whether you are looking for international removals from London or elsewhere in the UK, we've got you covered.
We are even able to tell you the shipping schedules for the USA, to give you an idea of when you can expect your items to ship to New York.
With the short, 12 day transit time from port to port into New York, you can be reunited with your furniture and other household goods in no time at all. No waiting around to fill a container with other customers' shipments, your shipment is booked when it is ready. For more details take a look at our Faster Shipping page on our website.
Our marine insurance cover is provided by RSA through our brokers Basil Fry & Co, who specialise in providing insurance service to the removals industry.
To obtain a free, bespoke, no-obligation quotation for your shipment of household goods and furniture to New York, you can visit the 1st Move International website and complete a quotation form or contact us on 0800 389 0784 / +44 117 982 8123.
We are here to help, if you have any questions regarding your move to New York, please give us a call or drop us a line. You can also check out our advice centre for specialised advice to help Brits make a successful move from the UK to the USA.