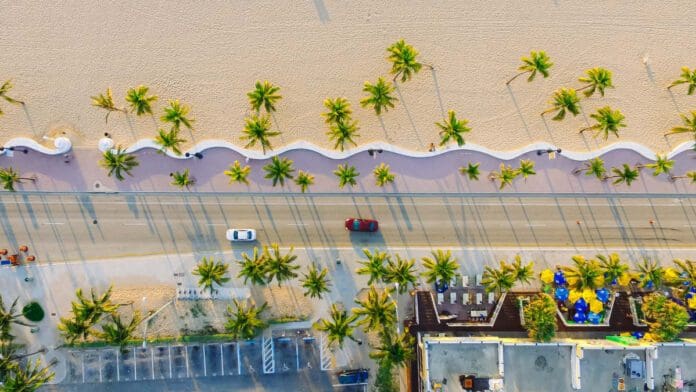 Located in the South East of the USA, Florida is known as the "Sunshine State" and it certainly lives up to this nickname. It's a popular area for UK expats, so if you are looking at moving to Florida then our guide should give you a helping hand.
The Sunshine State
There are a few theories on why the first European settlers gave Florida its name. Some say that it is named after La Pascua de las Flores (a Spanish name for Easter Sunday) to mark the day they arrived, and others that it was called La Florida, "the place of flowers". Either way, it is obvious where the nickname "The Sunshine State" comes from.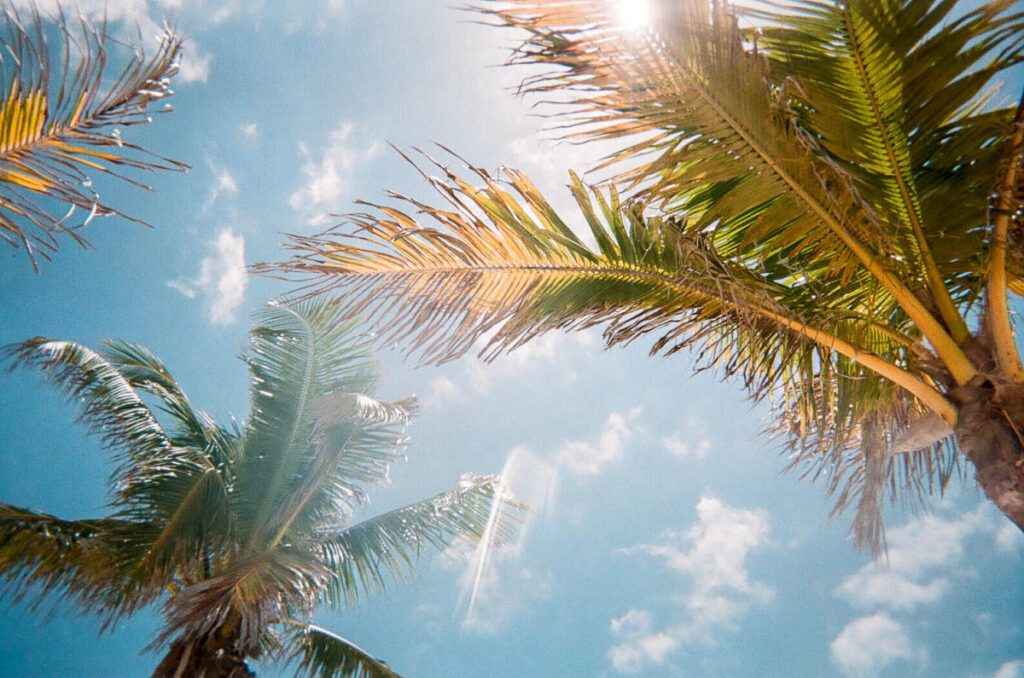 Other than Hawaii, Florida is the only US state that has a tropical climate, with average temperatures in the summer months around 32 – 34℃, and in the winter months the average temperature for the south of Florida, such as Miami, is very balmy 16℃ or so. Even at its coldest, Florida rarely sees temperatures below freezing, and it is even rarer to see snow and ice.
Despite this, severe weather is also common in Florida. Central Florida is actually known as the lightning capital of the USA and thunderstorms occur very regularly from late spring until early Autumn. As well as thunderstorms, Florida also leads the USA in the tornado and waterspout count, and the storms often are accompanied by hail.
Florida is also the most hurricane-prone state, and the hurricane season lasts from June until November, but most notably from August to October. So it's not all plain sailing by any means.
Visas and Greencards for the USA
This has been covered by us before at 1st Move International. To move to the USA you will need to have the correct documentation. There are different types of visas depending on what your personal circumstances are and why you are moving to Florida.
The different options either allow a temporary visit or permanent stay and are known as an "Immigrant Visa" or "Non-Immigrant Visa". An Immigrant Visa is more difficult to obtain than a Non-Immigrant Visa but is part of the process of getting a Green Card and then US citizenship.
For more information on which Visa would best suit your needs, how to go about applying for one, and the costs associated, then take a look at our recent blog entitled "Do I Need a Green Card or a Visa?" where you should find answers to all of your questions.
Cost of Living in Florida
Although Florida is a popular expat or holiday destination, the cost of living is very comparable to the rest of the USA, but there are differences depending on where in Florida you are planning to live. Taking the state as a whole, the average cost of living in Florida is less than 1% higher than the average for the USA.
House Prices
If you are planning to move to Florida, the house prices are actually on average slightly lower than the rest of the USA, although if you are planning to rent the average cost is much higher ($1,500 compared to $1,200). Average house prices can vary though depending on which city you are looking to settle, from $280,000 in Jacksonville to $442,000 in Miami.
Healthcare
The cost of healthcare is a very important factor when you are moving to the USA and we've explored this in our blog "Expat Healthcare in the USA". When it comes to healthcare costs, Florida is again slightly below the national average for the rest of the USA. A move to Jacksonville will again get you more for your money though, being around 16% lower than the national average.
Groceries
On average, your grocery shopping will cost you a little more in Florida than the average cost of a city in the USA. Again it depends on where you are looking to settle, and if you are thinking of Miami you could be spending up to 20% more on groceries than the average.
Utilities
Your bill for electricity, phones and internet will be higher in Florida on average than the rest of the USA. We'll include petrol (gas) prices here as well, and it's pretty much like for like compared to the rest of the USA although you may be using more as public transportation links are limited in some parts of the state.
Best Places to Live in Florida when Moving from the UK
Not only is the cost of living diverse in Florida, but due to its size, the main cities also offer varying experiences for expats and those looking to move to the USA from the UK. Here's a breakdown of some of the best places to move to in Florida and why.
Tallahassee
Located in the north, sharing a border with the state of Georgia, Tallahassee is the capital of Florida. It's home to the Florida State Capitol building, the supreme court of Florida and Florida state university.
Although it is the capital, Tallahassee is not the most expensive part of Florida to live in. Comparatively to the rest of the USA it is around 12% cheaper to live in Tallahassee, and you can save yourself up to 20% on your grocery bill.
Tallahassee has a humid subtropical climate, so you can expect long summers and short mild winters. It does however suffer from summer showers and thunderstorms but tends to narrowly avoid being affected by hurricanes.
Jacksonville
The most populated city in Florida is Jacksonville and, aside from Alaskan cities, is the largest city by land area in the US. It is again in the north of Florida so has a humid subtropical climate similar to Tallahassee. It is known as "Jax" by the locals.
Situated on the coast, Jacksonville has many beaches to enjoy the warm weather and excellent seafood restaurants. As well as watersports, Jacksonville is also known for its golf courses and for being the home of the Jacksonville Jaguars NFL team.
As it is on the banks of the St Johns River, which is a deep-water port, Jacksonville is home to three US naval facilities and the US military is the largest employer in the city. Aside from the US military, Jacksonville has a growing job market and is home to many major corporations such as Deutsche Bank and Winn-Dixie. It also has a thriving music and arts community, enjoying festivals all through the year.
Miami
Miami is situated in the Southeast of Florida is the state's 2nd most populated city and a popular vacation spot. Again, being on the coast, Miami has lots to offer for holidaymakers and expats. Having a tropical monsoon climate, Miami has warm winters and very hot summers, so plenty of opportunities to make the most of the beaches on offer.
It does sit in the area affected by hurricanes though and is most likely to be hit from Mid-August through to the end of September. It's worth noting as well that around 40% of the homes in Miami are situated in flood-risk zones as they are built upon floodplains.
Regardless, Miami is a very vibrant city, and there is so much to do and see. For sports fans, you have the world-famous Miami Dolphins in the NFL, as well as major league basketball and baseball teams (Miami Heat and Miami Marlins respectively). Aside from sports and the beaches, there are music festivals and the annual Miami Fashion week.
Due to the Caribbean and Latin American influences, mixed with American cuisine, Miami has a unique South Florida style of cooking known as Floribbean cuisine. This makes eating out a very diverse affair.
Tampa
We move now to Florida's west coast, which is known as the Gulf Coast, to the city of Tampa. Following the trend of hot and humid summers and dry and mild winters, Tampa Bay is again teeming with beaches to enjoy the weather on. The city of Tampa is also famous for the Tampa Riverwalk, which is a 2.6 mile-long pedestrian walkway along the Hillsborough River.
Tampa is also renowned as a great nightlife destination, with regular festivals and concerts, with cocktail bars and fusion restaurants to enjoy as well. Upmarket shopping stores can be found in the Hyde Park district and there are many parks for soaking up the sunshine.
Tampa has amongst the lowest employment rates in Florida, and a recent study showed that employees in Tampa enjoy the highest average wage in the state. Roles in demand range from software developers and customer service representatives, to roles in the healthcare industry such as registered nurses.
Key West
If you are looking for the ultimate beach lifestyle, sailing, snorkelling, fishing and a place with great food, music and nightlife then Key West may be the place for you. But the question is, can you afford it?
An island at the southernmost end of the Florida Keys, Key West is closer to Cuba than it is to Miami. It's around 4 miles long and a mile wide. Having a tropical climate, the temperature is very similar all year round, although there is a "wet season" from May to October where rain falls on most days.
The main issue with Key West is the cost of living. House prices are well above the national average, leading to lots of house shares and rental properties (although rent can cost upwards of 50% more than the national average). Employment opportunities are scarce, other than in the tourist industry, and being such a tourist hotspot you can expect to pay tourist prices for food and drink.
All in all, a great place to visit, but only those who really can live on a budget, work more than one job and house share should look into living there.
The Pros and Cons of Moving to Florida
Pros
The Cost of Living
Depending on the city you are planning to move to, you could have yourself more disposable income than other parts of the USA, including lower housing costs.
Sunshine
Being mainly a tropical climate, you can enjoy long hot summers and mild winters.
Beaches
Having all that sunshine is useless without the beach to enjoy it on, and most of the major cities have superb beaches.
No State Income Tax
Not covered elsewhere in this article, but as opposed to the rest of the US there is no state income tax, as this is covered by the tourists who visit.
Theme Parks
If this is your thing then there are famous theme parks such as Walt Disney World, Universal Studios, Busch Gardens and more.
Cons
Heavy Rain and Thunderstorms
These can be commonplace in some areas of Florida, and can cause disruption.
Hurricanes and Tornadoes
Mentioned a few times, Florida is affected by Hurricanes. This not only causes damage to property and loss of life, it means insurance costs can be much higher.
A Tourist Destination
This can come with problems, as can cause increased prices at some of the more touristy areas as well as being much busier during the tourist season.
Public Transportation
Some of the bigger cities have very limited public transportation, so a car is a necessity.
Traffic
The major cities have bad traffic, and combined with a lot of tourists who rent cars and are not used to driving around the area, traffic jams are common.
Shipping Your Belongings to Florida from the UK
So, you now have a little insight into what you can expect if you decide to move to Florida, the areas that would best suit your needs, as well as some of the negative aspects of life in Florida. If you have decided that you'd like the warm weather and can put up with the hurricanes (and tourists!) then let 1st Move International removals help ship your household goods and furniture to Florida, USA.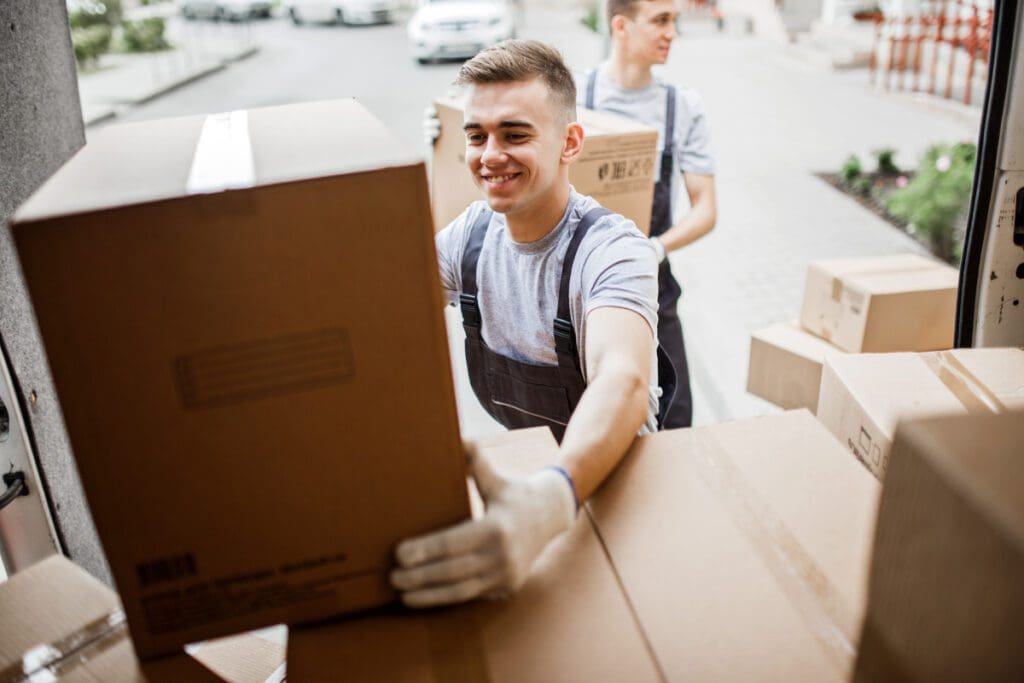 We have been safely shipping our customer's personal effects for over 20 years, with nationwide UK collections and weekly sailings to the USA using commercial carriers. Our unique method of palletising your belongings is explained in our blog "How Does Palletising Your Personal Belongings Mark Moving Overseas Safer?" so please take a look if you'd like to find out how we offer the best protection for your belongings in transit to Florida.
Also, check out the information we have throughout our website and some of our recent blogs (links below) which should answer any questions you have about moving overseas.
Otherwise, get a free quote to ship your belongings to the USA here or get in contact with us on 0117 982 8123 or 0800 389 0784 and we'll be happy to help.
Helpful Links