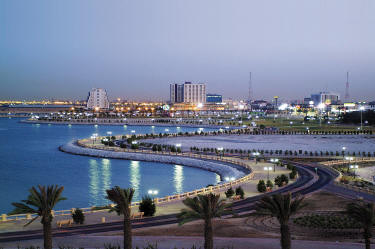 Trouble free international shipping and removal services from the United Kingdom to Saudi Arabia.
As full members of the British International Freight Association (BIFA) and the British Association o Removers (BAR) we have many years of experience in the shipping and removal services direct from the UK to Saudi Arabia.
We specialise in shipping furniture, household goods and personal effects safely and quickly on our direct weekly shipping services from the UK.
We collect throughout the UK, and our weekly sailings mean we can get you to Saudi Arabia faster than conventional movers. Please check out our bespoke packing services which ensure the maximum safety for your personal effects and our unique price guarantee which ensures you are always charged for the EXACT size of your house move to Saudi.
For a competitive quote simply fill in our international removals quotation form on this page. Looking for some information now then please call us Free on 0800 3890784 or just ask us a question here.