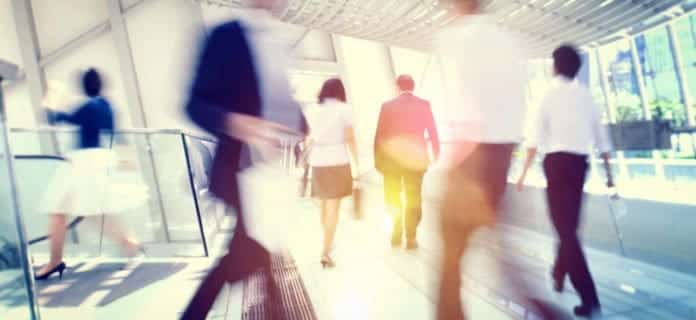 According to a recent survey by , a leading provider of market and consumer data, just over a third of people that move overseas do so for employment. Whether it is a job they have found themselves, via an international recruitment agency, or an opportunity for an overseas move with their existing employer, finding employment overseas is the most popular reason to move abroad.
This article explores the most sought-after job roles in popular destinations for British expats, as per the survey by Statista. It highlights the various opportunities these destinations offer for those looking for employment overseas.
Finding a Job in the USA as an Expat
Obtaining a Visa to Work in the USA
The USA is always a popular destination for our customers, but obtaining a Visa to live and work in the country is not an easy prospect and there are many different types of Visas to choose from, so you will need to make sure you have the right one in your sights.
Importance of employer sponsorship
Sponsorship from an employer will help you greatly, and if you are currently working for a multinational company who may have opportunities to transfer you to the USA, this would be your best bet.
In-Demand Job Roles in the USA
Teaching English as a foreign or second language: Due to a high number of immigrants arriving in the USA, there are teaching roles available English as a foreign or second language if you have a degree and can get a licence.
Construction roles: Construction roles, particularly for an experienced welder, are also in the high demand bracket for employment in the USA, and if you are a skilled plumber there are opportunities for you as well.
IT sector: Skilled IT workers, as a software developer or information security analyst, are much in demand in 2023 as well, with roles throughout the USA available, not just 'silicon valley'
Healthcare sector: The healthcare sector in the USA is a massive industry, with private healthcare the norm as there is no NHS equivalent in place. Skilled nurses, surgeons, physicians, as well as dentists and psychologists may find lucrative roles available in the USA, if you can get the correct Visa.
To find out more about the USA and how to move from the UK to the USA, check out our Definitive Guide on Moving to the USA.
Looking for a removals company to ship your belongings to America? We have been shipping folks state-side for over 25 years. Check out our services here or simply ask for a free quote on our website.
More useful articles on the USA:
Finding a Job in New Zealand as an Expat
In-Demand Job Roles in New Zealand
Construction: The construction industry in New Zealand is currently experiencing significant growth, thanks to the booming housing market. As a result, there are numerous job opportunities available in this field, particularly for entry-level positions that require little to no previous experience. These positions offer competitive wages, making them a great option for UK expats starting fresh in a new country.
Agricultural Industry: The agricultural industry, which encompasses farming, is a major sector in New Zealand and offers a wide range of job opportunities for those with or without experience. Additionally, there are plenty of seasonal openings, such as in food packaging plants, during the fruit picking season, that are ideal for those looking for short-term employment while they settle in the country.
Immigration New Zealand's "Green List"
Immigration New Zealand publishes a "Green List" which highlights the job roles that are in high demand and whether they qualify for Tier 1 (straight to residence) or Tier 2 (work to residence) immigration status.
The "Green List" includes roles in the construction and agricultural industries, as well as in healthcare, IT, education, and other growth sectors in New Zealand.
If you would like to learn more about life in New Zealand, check out these articles:
Looking for a removals company to ship your belongings from the UK to New Zealand? Get in touch today to find out how we offer faster and safer removals direct to New Zealand from the UK, or simply get a free quote on our website.
Finding a Job in Australia as an Expat
Occupation List for Working Visas
Similarly to New Zealand, the Australian government has a list of occupations that they will allow working Visas to non-Australian citizens. This list currently has 674 job roles on it, ranging from an actor all the way through the alphabet to a Zoologist. There are different types of Visas available for certain opportunities so take a look at your preferred role and whether the Visa requirement suits your own personal situation.
In-Demand Job Roles in Australia
According to the latest reports for 2022, the top jobs in demand in Australia include roles in healthcare (especially nursing), accounting and financial jobs (for someone with experience in bookkeeping or payroll) and teaching (especially secondary education teachers). If you have the necessary training and experience in these roles, you should be in much demand in the Australian job market.
Opportunities by Location
As Australia is such a vast place however, you may find that the suitable opportunities differ depending on the area you are planning on moving to. The Australian Government has a Labour Market Information Portal, and this has individual sections based on the types of jobs available on a national and local basis, so if you are planning on moving to Australia to work this would be a good starting place to see if your particular skill set is in demand in the state that you are planning to relocate to.
More useful articles on moving to Australia:
Finding a Job in Canada as an Expat
Canada boasts a wide variety of job opportunities that cater to different industries and skill sets. According to recent statistics, 93% of graduates are able to find a job in their field of study, making Canada an attractive destination for job seekers.
Increase in Job Availability
As of the first quarter of 2022, the job market in Canada has seen a significant increase in available positions. According to Statistics Canada, there were 957,500 job openings, which represents a 72% increase from the fourth quarter of 2020.
In-Demand Sectors and Roles in Canada
The healthcare and social assistance sector, as well as the construction sector, have seen the highest increase in job vacancies. Additionally, there is always a high demand for professionals with veterinary experience.
Being bilingual in French and English can be an advantage for job seekers, as French is one of Canada's official languages and is widely spoken throughout the country. This can open up opportunities in the education sector, especially for those with a Bachelor's degree and teaching experience. In major cities, teaching English as a foreign language is also in demand.
Are you set on moving to Canada? Find out how we can help you safely ship your personal belongings from the UK to Canada with our safer packing and faster shipping. Get a free quote today.
More useful articles on Canada:
How to Find and Apply for Jobs Overseas
As previously mentioned, working for a multinational company with offices worldwide can be a great way to secure employment overseas. Your employer can assist with obtaining the proper visa and may even offer financial assistance for relocation expenses such as flights, accommodation, and the cost of shipping your personal belongings.
If you are not currently employed by a multinational company, the process of finding employment overseas is similar to the process of finding employment in the UK. There are various websites that specialize in advertising overseas job opportunities and they will often provide resources to help with tailoring your CV, cover letter, and application to the specific requirements and expectations of the overseas employer.
It's important to keep in mind that the cultures and expectations of overseas employers can differ greatly from those in the UK, and your current UK CV may not effectively convey the skills and qualifications that are most valued by overseas employers.
Moving Abroad for Employment
Once you have landed a job overseas and have received your visa or work permit, it's time to focus on the next steps of your move overseas. With our Moving Overseas Checklist, we'll help you stay organized and on track as you prepare for your big move. When you're ready, let 1st Move International take care of shipping your personal belongings to your new home country.
Don't wait, contact us today and get a quote for shipping your personal effects. Give us a call at +44 117 982 8123 or 0800 389 0784 or fill out our quote form and we'll be happy to assist you. We're excited to help make your move a smooth and successful one. Happy packing!